Internship opportunity for college students interested in public service or community leadership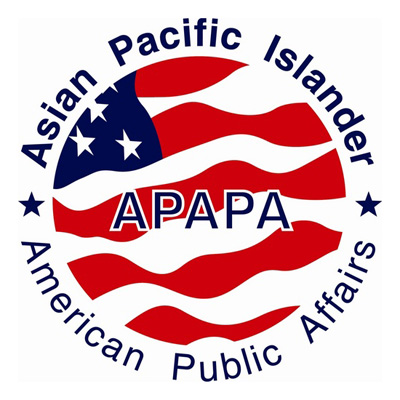 Hey, Bay Area college students! Are you interested in pursuing a career in public service or community leadership? The
Asian Pacific Islander American Public Affairs Association
is currently searching for API college students for the APAPA Bay Area 2014 College Summer Internship Program.
The program provides an opportunity for students to work as staff interns in the offices of elected officials and policy orgs across the Bay Area, and developing skills and experience in leadership, public policy and civic engagement. Previous offices have included San Francisco Mayor Ed Lee, Oakland Mayor Jean Quan, Assemblymember Phil Ting, and Congressman Mike Honda.
Here are some more details about the internship:
The internship program will help interns develop:
- Political awareness and civic engagement
- An understanding of the government and the legislative processes
- Professional and leadership growth
- Networking opportunities with elected officials and community leaders

Eligibility and Selection Criteria
The program is open to all undergraduate and graduate college students with a minimum GPA of 3.0. Applicants will be selected on the basis of demonstrated leadership, interpersonal and communication skills, community service, and academic performance.

Program Requirements:
- Complete the eight week internship program from June 21, 2014 through August 15, 2014.
- Attend orientation weekend retreat from June 2–22, 2014.
- Work minimum 20 hours per week in your assigned office; hours are flexible depending on your placement.
- Attend weekly 2-hour APAPA workshops every Tuesday and Friday. Workshops include leadership and communication training, project assignments and guest speakers. Workshops will be held in San Francisco.
- Complete 50 community service hours for APAPA's community events.
- Participate in a Voter Registration Project requiring one Saturday or Sunday every month registering voters in the Oakland or San Jose area.

Application materials are due by May 16, so if you're interested, get on it! For further information about the program, download the
APAPA Internship Application
. For more information about Asian Pacific Islander American Public Affairs Association, visit the
APAPA website
.