Muslim victim harassed, assaulted and accused of being a terrorist on Virginia commuter train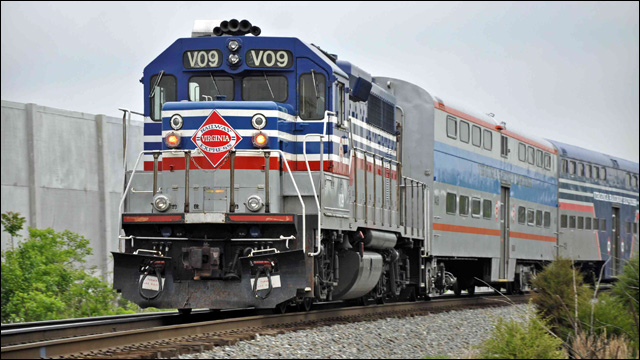 News of a hate crime out of the DC area... In Fairfax, Virginia, a man is accused of harassing and attacking a Muslim man on a commuter train last month because the victim was speaking on his cell phone in Bengali.
Commuter Attacked for Speaking Bengali
58-year-old government worker Patrick Sullivan apparently became agitated because the victim, an unnamed Muslim man, was talking on the phone to his wife in his native language of Bengali. According to police, Sullivan began shouting at the man, telling him to speak English. He then hit the man in the head and tried to get him thrown off the train, suggesting to the conductor that the man was a possible terrorist.
The victim, a Muslim man, was headed home from his government job when the alleged assailant, 58-year-old Patrick Sullivan of Woodbridge, who also works for the government, became enraged that the victim was talking on the phone to his wife in his native language of Bengali.

Police say Sullivan began shouting and cursing, telling the man to speak English.

That wasn't the worst of it, though - according to the police report, the suspect struck the man in the had and threatened to throw him off the train, and even suggested to the conductor who tried to intervene that maybe the victim had a bomb, since he was Muslim.

Sullivan was arrested and charged with misdemeanor assault and battery, as a hate crime. But the Council of American-Islamic Relations (CAIR), the nation's largest Muslim civil rights and advocacy organization, is calling on prosecutors to increase the charges and treat the altercation as a more serious crime.
Agreed. Look, it's annoying as crap when someone is talking too loudly on their phone in shared spaces. But this guy lost it because a brown guy was speaking in his native language. And he throws in a terrorism accusation, like the cherry on top. Get off the train, and get that racist shit out of here.
More here:
Muslim community disappointed with charges after man assaulted on VRE train