31-year-old Danny Cherry used Facebook to solicit sexual favors from minors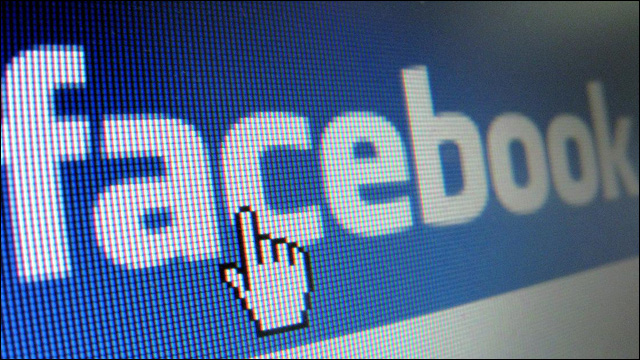 This is some creepy, disturbing news out of Indianapolis, where an online sex predator faces felony charges for terrorizing several teenagers -- all Asian boys -- with threats, harassment and stalking that turned into violence.
Man who harassed Indianapolis teens a rare sex predator, police say
According to police, 31-year-old Danny Cherry is accused in multiple instances of targeting young members of the Chin community, an ethnic minority from Burma with a large presence in the Indianapolis area. It began on Facebook, where Cherry befriended boys by posing as an Asian teen, then began sending sexually explicit and threatening messages and attempting to solicit sexual favors from minors.
But it didn't stop there. It escalated. In several cases, Cherry is accused of stalking and showing up at the homes of his victims. Earlier this year, he shot a boy's father in the face:
On Dec. 25, Cherry drove 400 miles from Huntsville to Indianapolis' Far Southside where a 19-year-old Burmese boy lives, court documents said. Cherry knocked on the door of the home on Buffalo Ridge Drive but left after the teen's sister told him he was asleep. The boy received a Facebook message a few hours later.

"I came to your house and you were asleep," the message stated, according to documents. "When I come back, I will kill you and your family."

Cherry went back to the house on Jan. 4 and fired gunshots into the home, documents said. The family called police. No one was injured.

Two days later, on Jan. 6, police were called again.

This time the call was to a house on Rentham Lane, where another teen lives. The boy's father had been shot in the face. The man survived, Brickley said, but now has permanent brain damage. Shortly after the shooting, police say Cherry posted on the boy's Facebook page, saying he shot the teen's father because the teen refused to send Cherry naked photos of himself.

"He dead I killed that chin ... Good shot," Cherry wrote, according to documents.

Cherry faces felony charges of attempted murder, stalking, intimidation, child exploitation, serious violent felon in possession of a firearm, criminal recklessness, obstruction of justice, and a truckload of counts of dissemination of material harmful to minors. Please rot in a jail cell forever, you sicko.
More here:
Police: Man terrorized Indy community, used Facebook to solicit sex from minors