Michael Suh and Nicole Germack were caught toasting their tortillas on top of the neighborhood burrito joint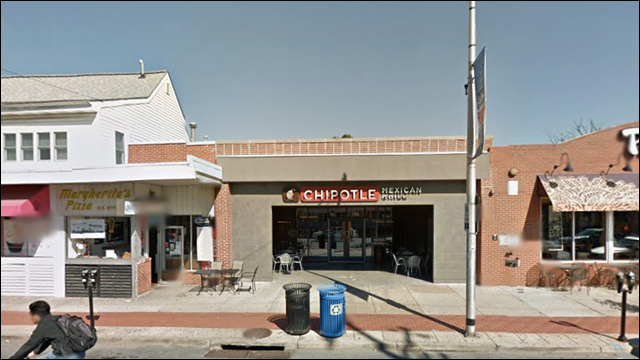 Asians behaving badly... restaurant rooftop sex edition! This one comes out of Delaware, where a couple was arrested for a having sex on the roof of a Chipotle restaurant. I mean, really, the headline says it all:
Couple Caught Having Sex on Chipotle Roof: Police
Things got just a little too spicy for 38-year-old Michael Suh and 27-year-old Nicole Germack, who were spotted from street engaging in sexual intercourse on the front of the roof of the fast food chain location.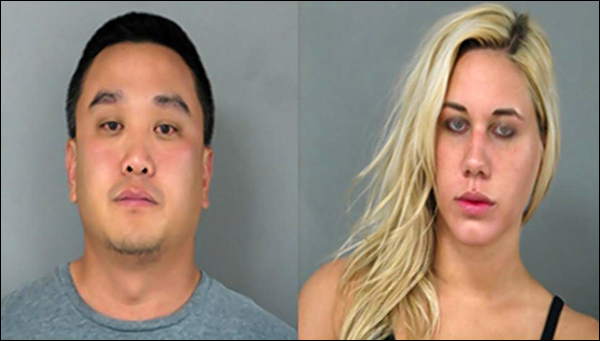 When a police officer confronted the couple and told them to stop, they reportedly continued to toast their tortillas for another 15 to 20 seconds, then fled into Suh's apartment -- apparently just a few doors down. Not sure why they didn't just retreat to there in the first place... but, you know, maybe that's the power of Chipotle.
Michael Suh, 38, of the 100 block of East Main Street and Nicole Germack, 27, of the 100 block of Tyre Avenue, were arrested on Saturday night.

Police say they were called to the 100 block of East Main Street at 9:40 p.m. for multiple reports of people "engaging in sexual intercourse" on the roof of the restaurant.

Police added the pair could be seen on the "very front" of the building.

An officer arrived and told them to stop and that they were under arrest, but both allegedly fled into Suh's apartment.

Suh and Germack were arrested and charged with lewdness, indecent exposure, loitering and resisting arrest.
More here:
Couple arrested for allegedly having sex atop Chipotle store