Parents allegedly caged 11-year-old boy to control his behavior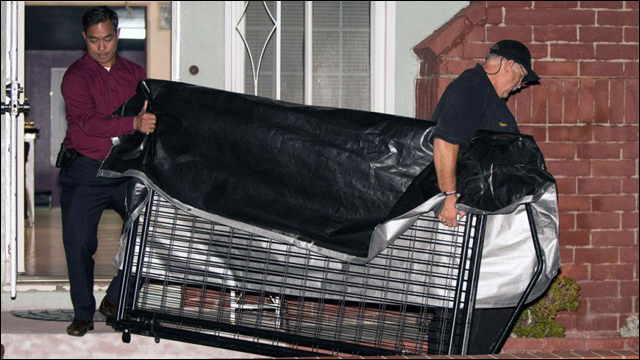 Some awful, appalling news out of Southern California... Last week in Anaheim, two parents were arrested after authorities discovered they were keeping their 11-year-old autistic son locked up in cage.
Autistic boy, 11, allegedly kept in cage; parents arrested
Child protective services and police were called to the home of 40-year-old Loi Vu and 35-year-old Tracy Trang Le on a tip that a boy was being kept in a cage. Authorities discovered a large dog kennel containing a mattress, where the parents were apparently keeping their son as a way to control his violent outbursts.
It was not immediately clear how long the boy had allegedly been kept in the cage, which Dunn described as approximately 4 1/2 feet long and 6 feet tall.

The child's autism is so severe that he is "unable to communicate at all," Dunn said. Police planned to consult doctors to see if there was a way the boy could share his experience.

The boy was taken into protective custody, as were both of his siblings, according to Dunn.

Vu and Trang were arrested and booked on suspicion of felony child endangerment and false imprisonment.
It's sad -- this is just a guess, and I'm not condoning their actions in any way -- but I can imagine that the parents had limited resources to care for their son's special needs, and the cage may have seemed like their only option to get a handle on his behavior.
More here:
Anaheim Parents Arrested, Accused of Keeping 11-Year-Old Son With Autism in Dog Kennel