24-year-old Xinran Ji was struck in the head with a baseball bat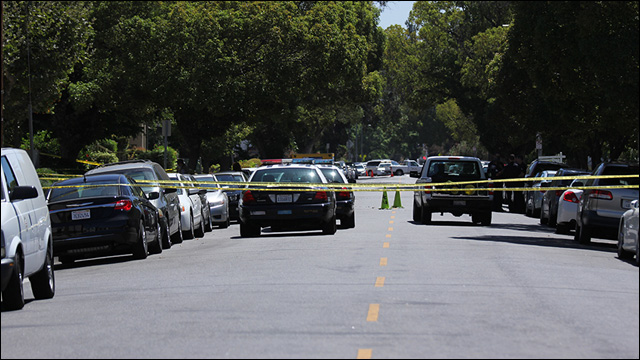 In Los Angeles, four teen suspects have been arrested in connection with the deadly assault and robbery of a USC graduate student
whose body was found
in his apartment near campus last week.
USC student fatally beaten with baseball bat; 4 teens arrested in case
Four were arrested on suspicion of murder and assault with a deadly weapon, while one was also faces a charge of robbery. The suspects included two adults and two juveniles, including a 16-year-old female.
24-year-old Xinran Ji, a second-year electrical engineering graduate student from China, was walking home from a study group a few blocks from campus when he was attacked and struck with a baseball bat. He managed to walk back to his apartment where he died of a head injury.
"He was literally beaten to death," said LAPD Cmdr. Andrew Smith. "I don't know why a group of young people would go on a crime spree as terrible as this."

Despite his injury, Ji managed to make it back to his 30th Street apartment, where his body was found around 7 a.m. by a roommate. Detectives followed a bloody trail from his home to where they believe he was attacked, near 29th Street and Orchard Avenue.

The two adult suspects were identified by police as Jonathan DelCarmen, 19, and Andrew Garcia, 18. Both were arrested on suspicion of homicide, but Garcia faces additional allegations of assault with a deadly weapon and robbery.

Two of the juveniles, a 17-year-old male and 16-year-old female, were also arrested on suspicion of murder, assault with a deadly weapon and robbery. Their names were not released by police.

Police said there were no indications the suspects were gang members or that the attack was racially motivated. That doesn't do much to allay growing concerns about safety around USC, where two Chinese graduate students were
shot and killed
in 2012 during a botched robbery just blocks away from campus.
More here:
LAPD arrests four suspects in Viterbi student murder