Oh no, it's not racist -- it's "vintage style"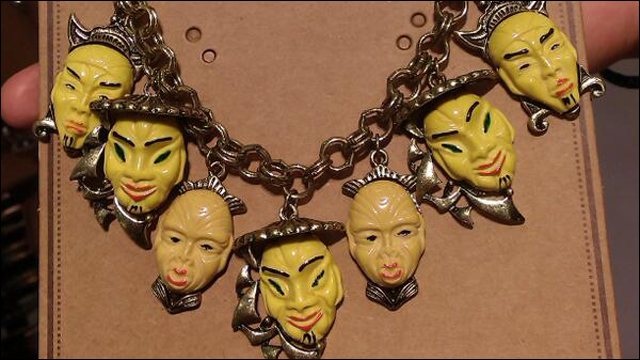 What the fuuuuuuugs... Got this passed along to me via Twitter, and had to roll my eyes at yet another example of bold, blatant racist bullshit trying to get passed off as hipster cool. This grotesquely racist necklace was recently spotted by Twitter user
@summoningesther
for sale on the rack at a Topshop store.
The necklace is part of Topshop's "Freedom Found" collection, which apparently has an aesthetic emphasis on "faraway lands" and vintage shit like Chinese mask charms. When confronted about the item, the manager said it was "acceptable because it was vintage style and not racist." Ah yes, that excuses everything.
How is this racism acceptable?Told by manager is acceptable because it was vintage style and not racist @Topshop pic.twitter.com/CkLpMpog9W

— Becky 2.o_0 (@summoningesther) July 1, 2014
While this necklace was found in a store, the item seems to have been removed from the Topshop website. A quick
Google search
indicates that an item referred to as a "Head Charm Necklace" did at one time exist, but is now turning up an error page. Here's another look at the necklace: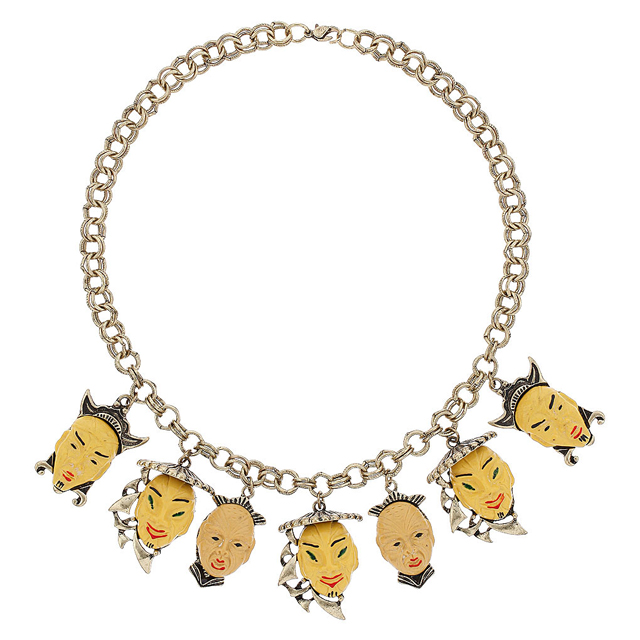 A little more digging also reveals a couple of matching items. It's a set!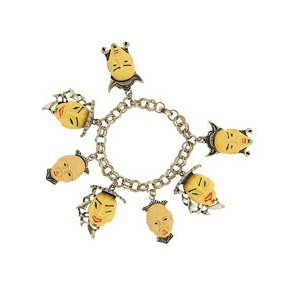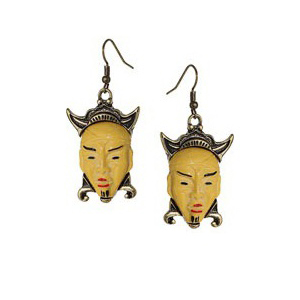 Nothing like some old-ass racism to accessorize an outfit. I don't know if "vintage" means that this is actually based on something people used to wear around their necks, or just plain outdated Orientalist imagery of Asians. Whatever the case, if I see someone wearing this as jewelry, shit is getting yanked and tossed.