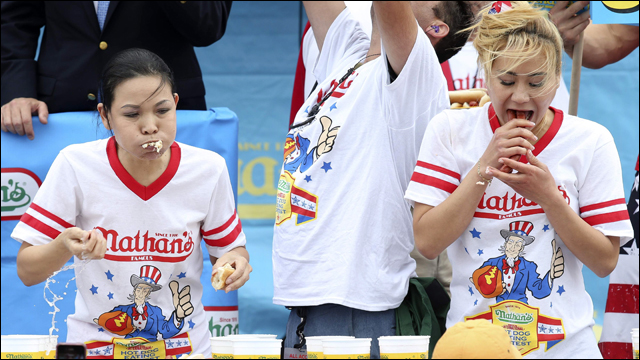 Sonya Thomas upset by Miki Sudo in Nathan's Hot Dog Eating Contest
: In case you missed the big news over the holiday weekend, Miki Sudo ate 34 hot dogs in 10 minutes to defeat reigning champ Sonya Thomas in Nathan's Hot Dog Eating Contest, making her the first new winner in the women's division since women started competing separately in 2011.
Whole Foods investigates apparently racist incident at New York store
: Two Whole Food employees are accused of using a racially charged slur to describe a Chinese American customer.
Is It Racist to Ask People Where They're From?
: Is it really offensive to ask where someone is from?
The Atlantic
finds that it depends on the context.
'Columbusing': The Art Of Discovering Something That Is Not New
: When is cultural appropriation a healthy byproduct of globalization and when is it a problem?
Asian Americans and the Civil Rights Act of 1964: Mapping Out the Next 50 Years
: On the 50th anniversary of the passage of the Civil Rights Act of 1964, Mee Moua asks where Asian Americans figure in the national racial picture, and what stake they have in the shifting dynamics of the civil rights arena.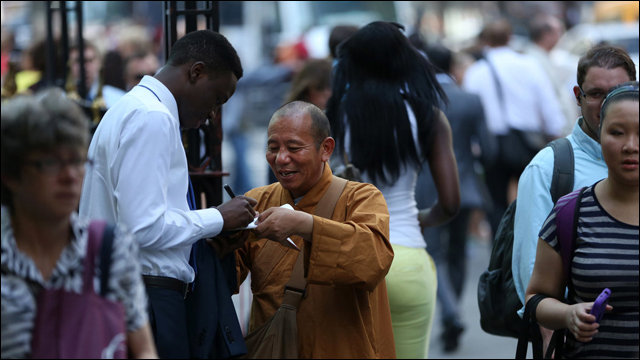 If He Walks and Talks Like a Monk, but Has His Hand Out ...
No one seems to know who they really are or where they come from, but panhandlers dressed as Buddhist monks or Taoist nuns, soliciting donations, have become ubiquitous in Times Square.
Is the Term 'Chinaman' Derogatory?
"I have to say that in my life, I have never heard the term 'Chinaman' said in the same manner as the term 'Englishman,' as a description without condescension."
Why PepsiCo CEO Indra K. Nooyi Can't Have It All
: An interview with Indra K. Nooyi, in which the CEO of PepsiCo frankly answers why she feels like she can't have it all while balancing work and life.
Hobby Lobby' Is Another Health-Care Barrier for Asian American and Pacific Islander Women
: NAPAWF's Miriam Yeung on how the U.S. Supreme Court's decision in
Burwell v. Hobby Lobby
adds yet another barrier to health care access for AAPI women.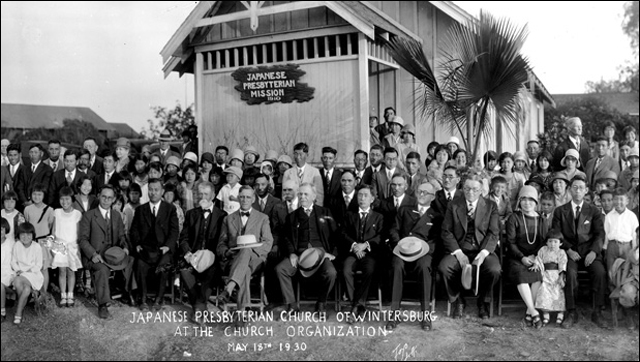 Huntington's Historic Japanese Community is Most Endangered
: National Trust for Historic Preservation's annual list of America's 11 Most Endangered Historic Places includes Historic Wintersburg in Huntington Beach, California, a Japanese American pioneer property that tells the story of Japanese American immigrants in Southern California, and is now threatened by demolition.
The other side of deportation: An American struggles to prepare for life without husband
: For the past five months, Madina Salaty has been documenting the gradual unraveling of their lives, in moments both mundane and monumental, before her husband Zunu Zunaid, would be deported to Bangladesh.
Faith Strengthens Aging Parents As They Care For Their Son
: Judy and James Lee are parenting duty 24/7 for their teen son Justin, who has cerebral palsy and was born missing parts of his brain.
16-Year-Old Earns Three College Degrees
: At just 16 years old, high school junior Maadhav Shah already has three associate degrees in math, physical science and social science.
Ji Cheng to ride into history as the first Chinese cyclist in the Tour de France
: Over the weekend, 26-year-old Ji Cheng became the first rider from China to compete for competitive cycling's highest honor.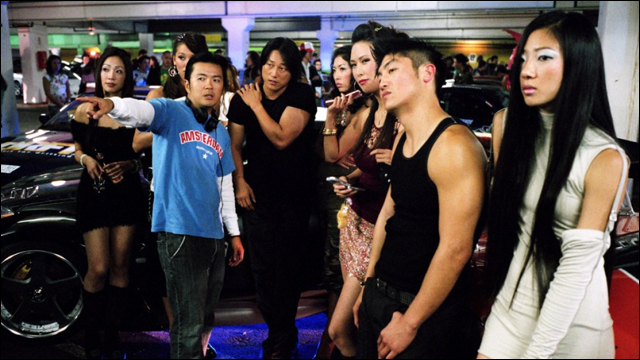 Justin Lin on "Tokyo Drift" and the Four Hours That Saved the "Fast & Furious" Franchise
: Some awesome behind-the-scenes factoids from last week's New Beverly Cinema screening of
The Fast and the Furious: Tokyo Drift
and the hour-long Q&A with director Justin Lin.
Rise of the Asian Male Supermodel
: Photography duo Idris & Tony showcase an elite group of Asian male models in this photo series of glorious shirtlessness.
A dashing return of the first Asian American superhero
: A PRI interview with award-winning graphic novelist Gene Luen Yang, whose most recent project,
The Shadow Hero
, has been providing a backstory to an obscure Golden Age superhero -- and arguably, the first Asian American superhero -- the Green Turtle.
Novelist Mom Launches "Ramadan Reads" Campaign For Diverse Books
: The #RamadanReads campaign encourages families to visit or call their local book stores and ask for more, diverse books -- including books with Muslim characters, stories and themes.
22 Reasons We Absolutely Need A Full Season Of "The Mindy Project" Next Season
: The Fox comedy
The Mindy Project
has been renewed for a 15-episode third season. The show's fandom has been tweeting the network with the hashtag #FullSeasonForMindy to try to convince them to order more episodes.