With co-host Jenny Yang and special guests Mike Song and Emily C. Chang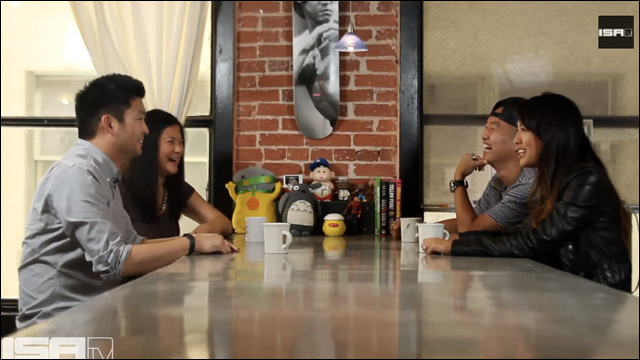 All right, folks. It's been a minute, but I'm pleased to share the latest episode of my web talk show
Angry Asian American
on ISAtv. In episode eight, co-host Jenny Yang and I are joined by our friends dancer/choreographer Mike Song and actor/writer Emily C. Chang. We try to break down the situation in Ferguson, Missouri and why it matters to the Asian American community. Also, Jeremy Lin.
Take a look:
This was a challenging episode to shoot, but huge thanks to
Mike
and
Emily
for taking the time out to chat. Mad props to our intrepid crew for helping to put it all together every time. And as always, thank you for watching. To catch up on past episodes of Angry Asian America, and to watch future shows when they drop, be sure to subscribe to
ISAtv
on YouTube.