Sunday, August 17 at the Asian American/Asian Research Institute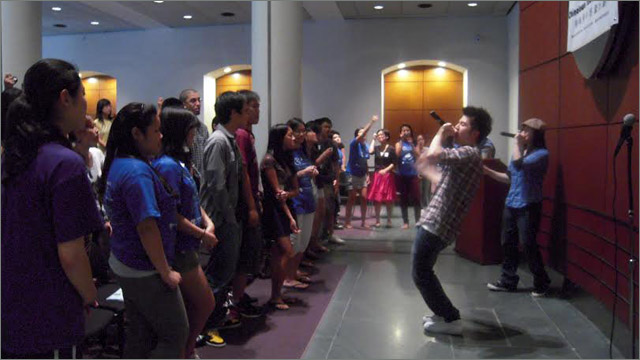 This is for young folks in New York City...
Chinatown Beautification Day
began in 2003 as a project of the Chinatown Youth Initiative to address concerns that Manhattan's Lower East Side had become neglected in the aftermath of 9/11. CBD has evolved into a two-day event that includes a cleanup and conference, bringing together youth from all the around city for a unique learning experience.
The
Youth Conference
segment of Chinatown Beautification Day is happening this Sunday, August 17 at the Asian American/Asian Research Institute. There will be a variety of workshops, as well as words from keynote speaker Juliet Shen, the activist and writer behind Fascinasians.
Here are some more details about the conference:
CBD Youth Conference
Breaking Barriers

August 17th, 2014

Asian American/Asian Research Institute, 18th Floor
25 W 43rd Street
New York, NY 10036

Calling all youth of NYC: we invite you to come participate in the Chinatown Beautification Day Youth Conference on Sunday August 17. Each year, the CBD Youth Conference features diverse workshops that empower youth to take action and create change in their communities. Workshops will feature a diverse range of topics from spoken word to gentrification to immigration to resume to police violence to art!

This year, we are proud to welcome keynote speaker and activist, Julien Shen. Juliet is the founder and writer of Fascinasians, a blog on Asian American issues, racism, and sexism.

Food, snacks and refreshments will be provided throughout the day.

The conference is open to both high school and college students. For further information, and to register, go
Chinatown Beautification Day website
, and also see the
Facebook event
.