Jonathan Phan broke in, took off his clothes, and got into a bed with a sleeping woman.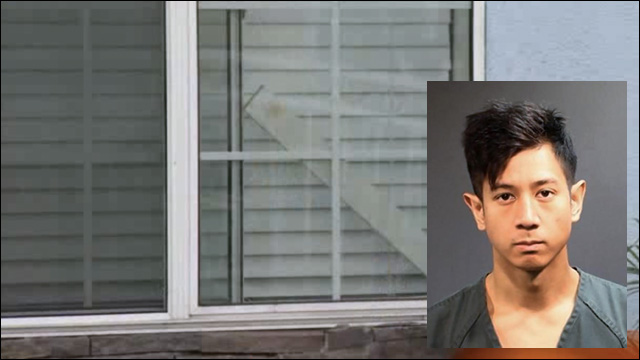 Catching up on news of the criminally creepy and sleepy... In Santa Ana, California, a man was arrested after breaking into a home, taking off his clothes and climbing into bed with a sleeping woman. He ran off, but was eventually arrested because he left behind his driver's license, among other important items. Oops.
Suspected burglar arrested after being found in woman's bed
29-year-old Jonathan Phan allegedly broke into the residence last month by climbing through a window, then removed his clothes, and fell asleep at the foot of a woman's bed. When the woman woke up and saw him, she screamed, prompting Phan to get the hell out of there by jumping out of the window.
In the commotion, Phan forgot to gather his belongings, including his pants, cellphone and wallet -- which contained his identification. That made things kind of easy for police.
Police allege that Phan forced his way into the residence on July 22 by cutting a screen and entering through a window, took off his clothes and went to sleep at the foot of a woman's bed. Authorities did not outline a motive.

When a resident and her teenage daughter, who was also in the room, woke up and saw Phan, they screamed, police said, waking Phan up. Phan "jumped out a window," police allege, but left his wallet, pants and cellphone behind.

Investigators say they were able to identify Phan through a driver's license they found in the wallet. Detectives arrested him following an interview with Phan and his attorney.

Phan, who has an
IMDb profile
as an actor and stuntman, was taken into custody on suspicion of residential burglary on August 15 -- several weeks after the break-in. Not sure why it took so long for police to make the arrest. Maybe it was so darn easy, they just decided to take their time.
More here:
Jonathan Phan and His Spock Ears Arrested for Being Alleged Nude Santa Ana Burglar