"The True Story of New York's Most Notorious Street Gang"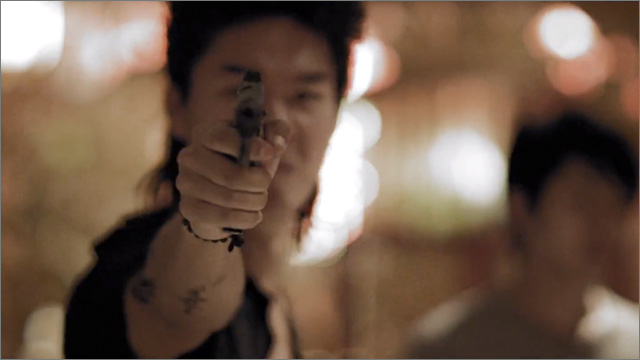 We have the newly dropped
trailer
for the crime drama
Revenge of the Green Dragons
. Directed by Andrew Lau and Andrew Loo, and executive produced by Martin Scorsese, the movie is based on a 1992
New Yorker
article that chronicled the underworld of Asian American gang life in 1980s and 90s New York City.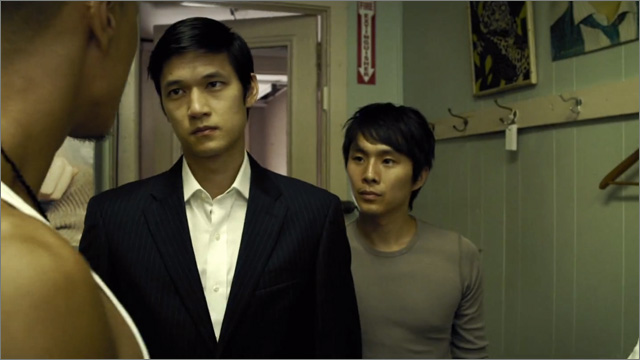 Revenge of the Dragons
stars Justin Chon, Kevin Wu, Harry Shum Jr. Shuya Chang, Leonard Wu, Geoff Pierson, Billy Magnussen and Ray Liotta. In addition to looking rather bloody, there appears to be a lots of awesome hair -- KevJumba in particular. Check it out:
I'm intrigued. We've also got a poster: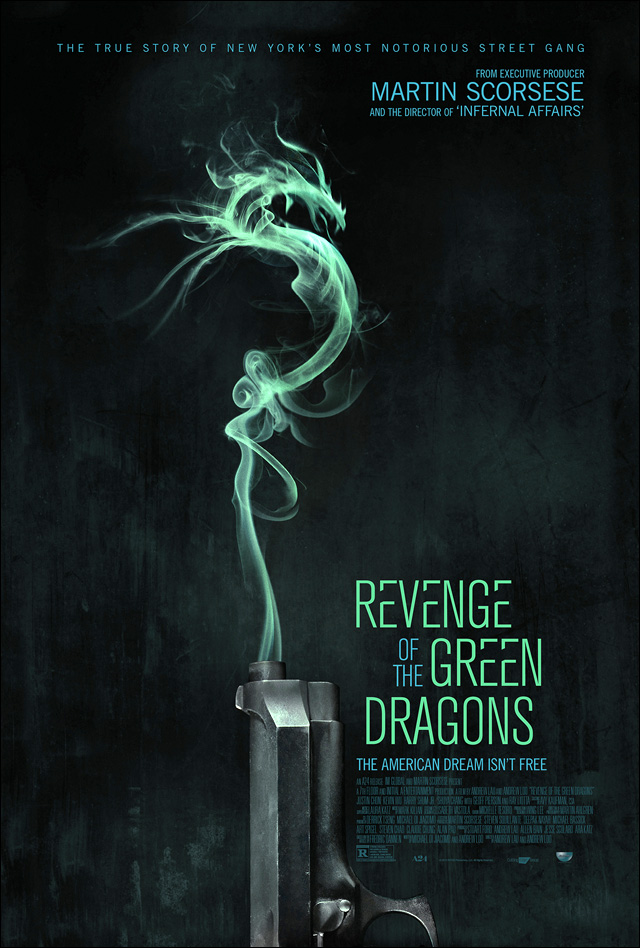 And here's the official synopsis:
In the vein of crime classics like MEAN STREETS and INFERNAL AFFAIRS, REVENGE OF THE GREEN DRAGONS follows two immigrant brothers Sonny (Justin Chon) and Steven (Kevin Wu) who survive the impoverished despair of New York in the 1980s by joining Chinatown gang "The Green Dragons". The brothers quickly rise up the ranks, drawing the unwanted attention of hard-boiled city cops. After an ill- fated love affair pits Sonny against his own brother, he sets out for revenge on the very gang who made him who he is. From acclaimed Director Andrew Lau and Andrew Loo, and legendary Executive Producer Martin Scorsese comes a brilliant mix between a Hong Kong action film and a New York City crime thriller, portraying the never-before-told true story of "The Green Dragons".

The film will have its world premiere next month at the
Toronto International Film Festival
. Then it'll be on DirecTV for an exclusive 30-day window starting September 11, followed by theatrical release in October.
More here:
Revenge of the Green Dragons