Spazzkid uses the Makey Makey to play "Lovers" on some really random objects.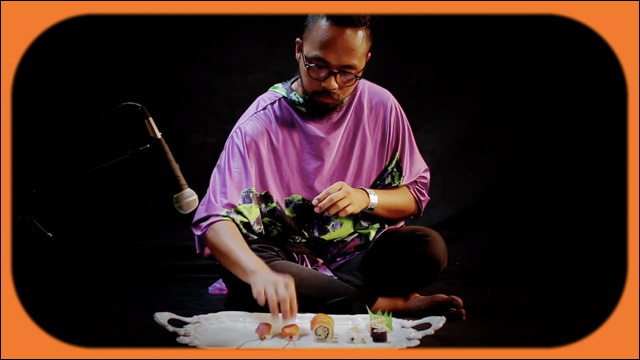 Whoa. Did you know that you can make music out of sushi? Out of houseplants? Out of cats? Out of a plastic ass? Check out this dope
video
of our friend Mark Redito, aka Spazzkid, using a device called the
Makey Makey
to create a rendition of his track "Lovers" from some really random objects:
Never thought you could make a musical instrument out of Chicken McNuggets (don't forget the dipping sauce!) and a couple of electronic nodes, but there you go. It can be done, and it is pretty darn melodious.
If you like the track, "Lovers" is available on Spazzkid's EP
Promise
. For further information Spazzkid, follow updates on his
website
, and check out all his music available on
Bandcamp
.