Joins teammates in gesture of protest against police brutality.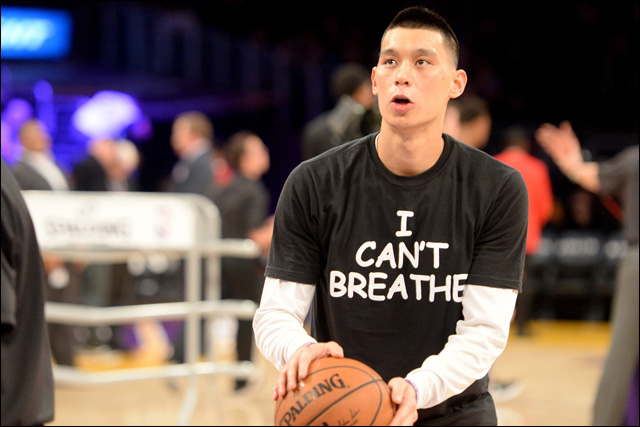 The Los Angeles Lakers have joined the growing number of athletes protesting the deaths of unarmed black people at the hands of law enforcement. Nearly all the players on the team, including Jeremy Lin, wore black shirts with the phrase "I Can't Breathe" -- referring to Eric Garner's dying words at the hands of the NYPD -- during warmups before Tuesday night's game against the Sacramento Kings.
Nearly all Lakers wear 'I Can't Breathe' shirts for warmups vs. Kings
With all but one Laker rocking the shirt, it marks the most complete protest by any one team thus far. Ball Don't Lie's Eric Freeman also notes that Jeremy is the first player who is not black to wear the shirt -- a powerful statement and a significant gesture of support of the movement as "a broader human issue."
Props, Jeremy.