Surveillance camera footage shows suspects fatally assaulting 67-year-old Tai Lam.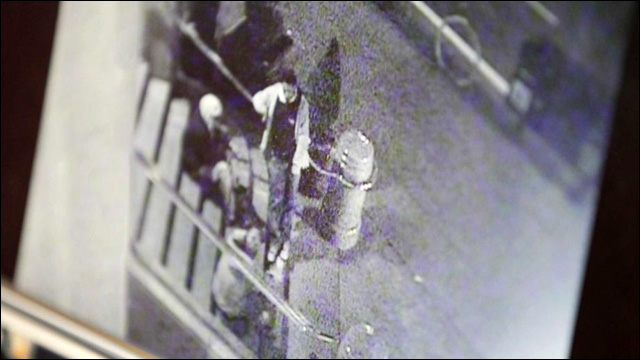 In San Francisco, police are asking for the public's help in identifying and finding the three men who may have been responsible for the fatal assault on a 67-year-old homeless man last month in the Financial District.
SFPD: Video shows 'cowards' who beat sleeping homeless man to death
Three suspects were caught on surveillance video attacking Tai Lam, who was sleeping on the street the night of November 23. The footage shows three men brutally assaulting him twice between 11:00pm and midnight while he was laying in his sleeping bag on the ground. The attack appears to be unprovoked.
The San Francisco Police Department has released some of the surveillance footage:
Police said the attack came in two waves. The suspects, who appear to be young men who know each other, first came upon Lam around 11 p.m. on Nov. 23 — probably after they attended an event in the neighborhood, Chaplin said. Authorities did not identify the event, but described it as some sort of "flash mob."

After smoking a cigarette near the Crocker Galleria close to where Lam slept, and briefly chatting with a security guard, the suspects, one who was tall and heavyset, set upon Lam. In a video released by police, one of the suspects can be seen kicking Lam as he cowered on the ground.

The men then walked away, only to return a short time later to unleash another barrage of blows on the defenseless man. The trio then walked away just before midnight, Chaplin said.

Lam did not immediately die. He suffered in the alcove for an unknown amount of time before authorities found his body the next morning, police said.

It's unknown what, if anything, motivated the attack.
The suspects are described as possibly in their late teens to early 20s or 30s, wearing hooded sweatshirts and baggy clothing. Two of the suspects are believed to be African American while the third is believed to be Caucasian. Investigators believe they may have ridden on Muni or BART before or after the attack.
Anyone with information regarding the attack is asked to contact San Francisco police Sgt. John Cagney at (415) 734-3831 or leave an anonymous tip at (415) 575-4444 or text to TIP411 with "SFPD" in the message.
More here:
S.F. police release video of 'savage' killing of homeless man