This is an actual headline. The struggle is real!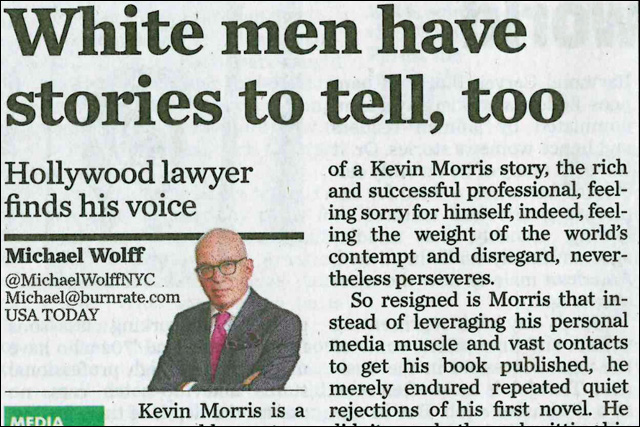 A collection of short stories published by entertainment lawyer Kevin Morris makes the front page of
USA Today's
Money section. Why? The startling thing about the book, according to
USA Today
media writer Michael Wolff, is that it deals with "one of the least-popular media subjects, middle-aged white men."
Yes, "White Men Have Stories to Tell, Too," as the headline of Wolff's column declares.
More here:
White Man Publishes Book! USA Today Mistakes This for News