"I LIKE GREEN SHAKES AND I CANNOT LIE."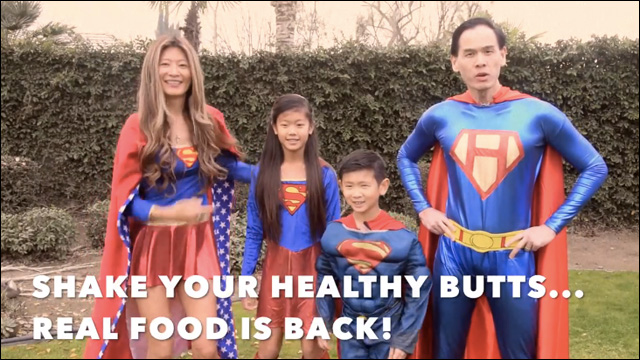 All right, this is both lovably awesome and pretty much the dorkiest thing I've ever seen.
Meet the Ha family. You could say they are passionate about plant-based diets. So passionate, in fact that Benjamin, Nina, Ashley and Benjamin Jr. -- aka Flexitarian MD, Superha, and The Little Ha Dogs -- put together a super-silly and informative
homemade music video parody
about healthy eating, to the tune of "Anaconda" and "Baby Got Back." It takes a very special kind of dedication to vegetables to pull this off.
Take a look:
May this inspire you on your next trip to the farmer's market.
Also, I'm fairly certain this is the first time the word "cruciferous" has ever been used in a rap lyric. Ever.