Asian American family comedy premieres February 10 on ABC.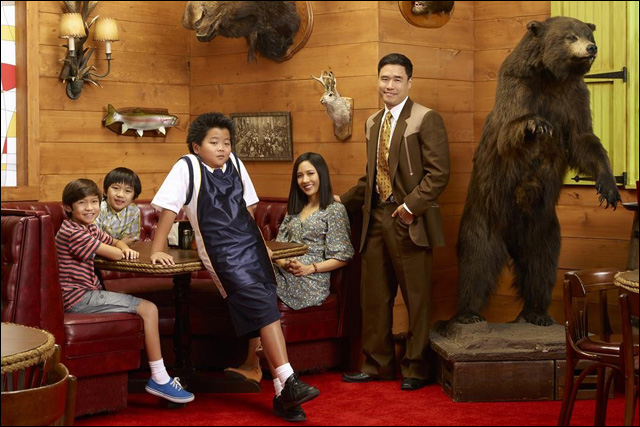 Getting excited about the upcoming premiere of ABC's
Fresh Off The Boat
? The hype is growing. You may have heard about that
awkward/awesome show panel
last week at the Television Critics Association's press tour. You'll probably be seeing more uncomfortable conversations like that in the coming weeks. Good.
The new TV comedy, based on the memoir of the same name by chef/food personality Eddie Huang, stars Randall Park, Constance Wu, Hudson Yang, Forrest Wheeler and Ian Chen, as a Taiwanese American family who move from Washington DC to mostly-white suburban Orlando in pursuit of the American dream.
I've seen the first three episodes of
Fresh Off The Boat
, and I love it. There's never been anything else like it on TV. I can't wait for you everyone else to see it and join in on the conversation. Also, it's just a lot of fun.
Anyway, here are a handful of show clips plucked from YouTube and social media:
If you like what you see, there's more where that came from. Fresh Off The Boat premieres Tuesday, February 10 on ABC, after a double preview before and after Modern Family on Wednesday, February 4.