"Here I am, in all my hyphenated glory."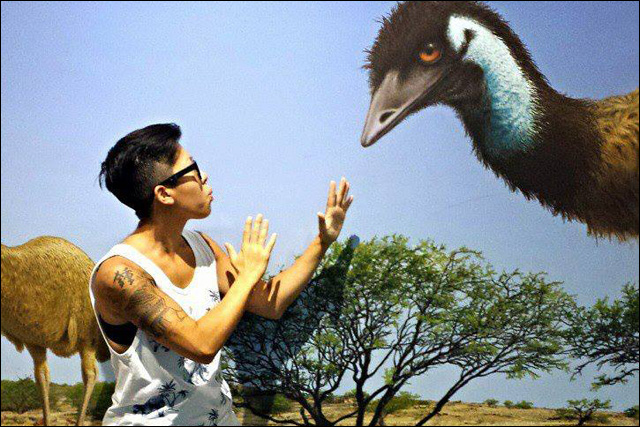 Hey, everybody! It's that time again. It's time to meet the
Angry Reader of the Week
, spotlighting you, the very special readers of this website. Over the years, I've been able to connect with a lot of cool folks, and this is a way of showing some appreciation and attention to the people who help make this blog what it is. This week's Angry Reader is Tracy Nguyen-Chung.
Who are you?
Tracy Nguyen-Chung, formerly known on late-90s/early-2000s hip hop forums as Shaojin. I recently had to Google the meaning of "on fleek."
The things I remember distinctly from my childhood summate who I am as an adult: fishing with my father, studying my mother as she cooked, watching MJ perform at the '88 Grammys, and trying to convince my uncle to get me a real life Ewok.
What are you?
Lover of fishing, microbrews, social justice, adventuring, and playing in the dirt. I am the American-born daughter of Vietnam War refugees. My mother decided to keep her Chinese name when she married my father in a Hong Kong refugee camp. They couldn't decide which last name to give me so here I am, in all my hyphenated glory.
Where are you?
Los Angeles, mostly.
Where are you from?
I was born and raised in Portland, OR. No, not the
Portlandia
you see on IFC. I grew up in a blue-collar neighborhood where Spanish, Vietnamese, and Korean were the most predominant languages. Sure, it wasn't strange for chickens to run around but it also wasn't unusual for slurs to be hurled by long-time residents weary of shifting demographics. Yes, that's the Portland that challenges the popular image of a progressive utopian paradise where coffee, whiskey, and gluten-free options abound.
What do you do?
I am a PR and marketing strategist and partner in
After Bruce
, an agency that works with independent filmmakers, community minded organizations, and socially conscious businesses to elevate voices, influence audiences, and impact the most pressing issues we face. My academic background in conflict resolution, behavioral analysis, and restorative justice inform the work I do.
Outside of my firm, I am the Director of Sponsorships for the LA Asian Pacific Film Festival and the Director of Community Relations on the OCA-Greater Los Angeles Board of Directors where I am leading efforts to start a community garden in Chinatown.
I also spend a lot of time thinking about fishing and displaying a genuine year-round excitement about Christmas.
What are you all about?
Deconstructing the heteronormative, patriarchal dialectic and racial hierarchy. Building spaces that catalyze discourse, promote decolonizing practice, and support the practice of hybrid, intersectional and simultaneous representations of identity.
And fishing.
What makes you angry?
Willful ignorance and complacency in the face of racism and injustice.