Tuesday, March 31 at the Japanese American National Museum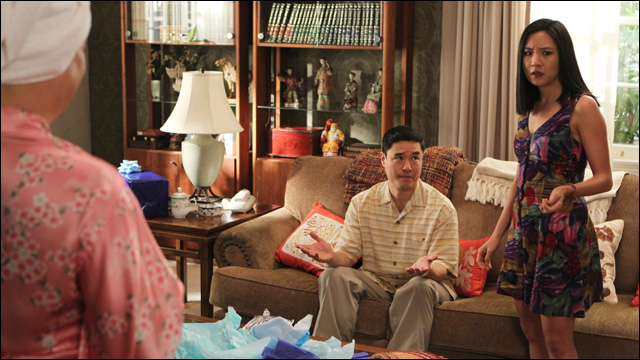 If you're in Los Angeles, please join us for another
community viewing of Fresh Off The Boat
! Because it's fun to watch it together. The next episode, "Blind Spot," is a LGBTQ-themed episode, so a bunch of community groups are getting together to co-present a live viewing and post-show panel discussion featuring
Fresh Off The Boat
showrunner/executive producer Nahnatchka Khan, episode guest star Rex Lee, author/comedian D'Lo and artist/organizer Erin O'Brien, and moderated by filmmaker Curtis Chin. It's happening Tuesday, March 31 at the Japanese American National Museum in Little Tokyo.
Here are some more details:

"FRESH OFF THE BOAT" LIVE L.A. COMMUNITY VIEWING: APA LGBTQ EPISODE

Tuesday, March 31
7:30pm

Japanese American National Museum
100 N Central Ave
Los Angeles, California 90012

A live community viewing of FRESH OFF THE BOAT's LBGTQ-themed episode — with talkback panelists NAHNATCHKA KHAN (FOTB showrunner and executive producer), REX LEE ("Blind Spot" special guest star), D'LO (author/comedian) and ERIN O'BRIEN (artist/organizer), moderated by CURTIS CHIN (filmmaker, VINCENT WHO? and TESTED)

If you want to go, make sure you RSVP!
Jenny Yang and I will still be broadcasting another edition Fresh Off The Show, our unofficial
Fresh Off The Boat
online aftershow via Google Hangout on Tuesday night, but it'll likely be delayed a few minutes later than usual to accommodate the evening's live event. Stay tuned!
For more information about Tuesday's live community viewing party, head over to
Facebook
.