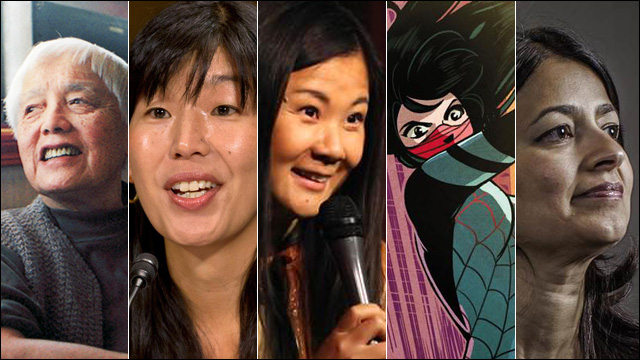 International Women's Day: the Legends and Leaders to Know
: In honor of Women's History Month and International Women's Day, NBC Asian America takes a look back at some of the inspirational Asian American and Pacific Islander women they've featured, from social activist legends to legislating trailblazers.
* * *
TV Producer: "Asian guys in my show? Not gonna happen!"
A TV producer's awkward admission that there will be no Asian guys on the upcoming K-pop-inspired Nickelodeon show
Make It Pop!
gives way to another discussion about the lack of roles for Asian men in movies and television.
* * *
A response to "Why #FreshOffTheBoat Is Not Asian America's Saving Grace"
: "The bottom line is that if you don't like how
Fresh Off the Boat
represents Asians (and it's not supposed to represent all Asians) then support something that you do like -- rather than just spending social media minutes tearing down
Fresh Off The Boat
, or anything else that has a chance of breaking through the Great Wall of Media Racism surrounding our community. Critique, yes -- but present an alternative. Or make one yourself."
* * *
Thank you, 'Kimmy Schmidt,' for giving us the rare Asian romantic hero
: The Netflix comedy series
The Unbreakable Kimmy Schmidt
, starring Ellie Kemper, features the title character in a romantic relationship with an undocumented Vietnamese immigrant character, played by Ki Hong Lee.
* * *
"Which side are you on?": #Asians4BlackLives confronts anti-black prejudice in Asian communities"
: Turning from protests against police brutality to outreach at the Chinese New Year parade, the #Asians4BlackLives movement is refocusing its energies on confronting the ongoing existence of anti-black prejudice within many Asian immigrant communities.
* * *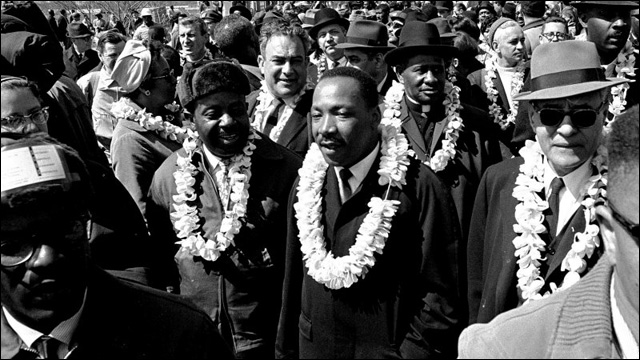 The Untold Story of Why MLK Wore a Hawaiian Lei at Selma
: The untold backstory of the leis that Martin Luther King, John Lewis, and other demonstrators wore on the march from Selma to Montgomery in 1965. It all started a year earlier, when King met Reverend Abraham Akaka on a lecture visit at the University of Hawaii.
* * *
Punjabi Sikh-Mexican American community fading into history
: Learn the little-known history of California's Punjabi and Mexican American marriages, which started in the early 1900s after waves of men from Punjab immigrated to the United States.
* * *
The lost history of New Orleans' two Chinatowns
: The lost history of New Orleans' two Chinatowns, which first formed in the aftermath of the Civil War, as Southern planters were looking to rebuild their labor force.
* * *
What a Woman Wants: The Story of My Inchon Aunt
: Jean Kim reflects on the life of her oldest aunt who lived in Korea, whose life took many twists and as a result of the Korean War.
* * *
New Commissioner Vows to Revitalize Agency That Fights Discrimination in New York
: Carmelyn P. Malalis is New York's newly appointed leader of the Commission on Human Rights, the city agency responsible for battling discrimination in the workplace, the housing market and beyond.
* * *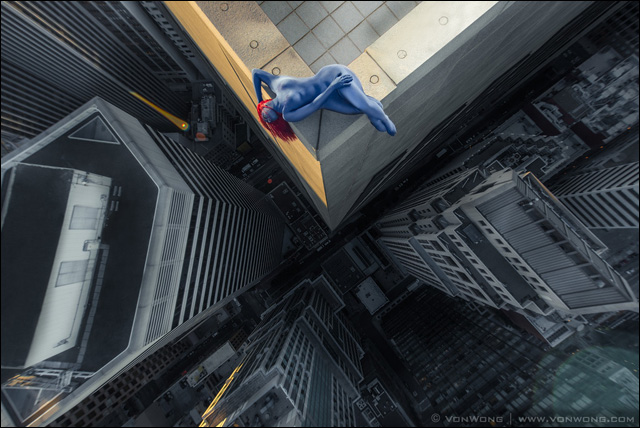 How I Photographed Superheroes On The Edge Of A Skyscraper
: When photographer Toronto Von Wong created a photo shoot of ordinary of people as costumed heroes, he wanted to capture the fearlessness of superheroes -- without a green screen or cheap special effects. The simplest way to make that happen was to place them on the edge of certain death.
* * *
A Racy Silicon Valley Lawsuit, and More Subtle Questions About Sex Discrimination
: While there are plenty of lurid details in Ellen Pao's lawsuit against Klenier Perkins Caufield & Byers, the real drama is in the more mundane charges, which reveal the real issues behind gender discrimination in the workplace.
* * *
Harrison Ford Plane Crash Described by Golfing Spine Surgeon
: Meet Sanjay Khurana, the spine surgeon who was playing golf and was first on the scene when Harrison Ford crashed his plane on the golf course.
* * *
Tommy Chang selected as new Boston school chief
: Last week, the Boston School Committee selected Los Angeles administrator Tommy Chang as the city's next superintendent.
* * *
Fresh Off the Boat's Constance Wu opens up about the show's controversial start
: Actor Constance Wu, who plays Jessica Huang on
Fresh Off the Boat
, talks about playing the tough, no-nonsense matriarch and what the show's early success has meant for her.
* * *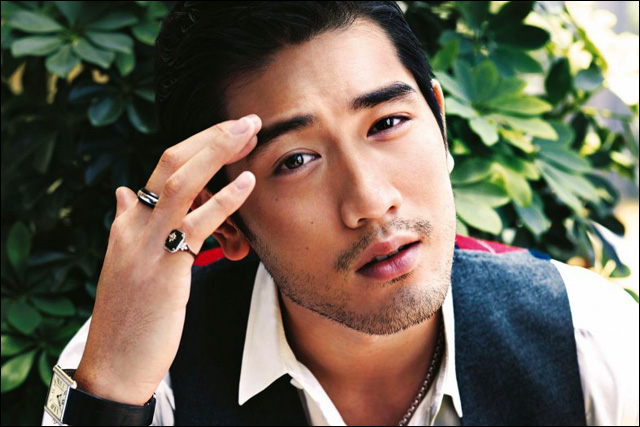 Canada's secret superstars: They're famous in Asia, but virtually unknown at home
: In 2004, a Canadian university student named Godfrey Gao went to Taiwan with dreams of kickstarting his modeling career. Like several Canadians who have gone on to launch successful careers in Asian, he is now one of region's most recognized faces... but remains virtually anonymous in his hometown of Vancouver.
* * *
Lollicup, the huge bubble tea company, has a boba school. Who knew?
Lollicup, the company that distributes 70% of all the boba in the United States, has its own boba school, where thousands of Lollicup clients have learned the art of boba, tapioca training and making milk tea classics.
* * *
Bagels, Basketball, Banchan and Burrata
: New York chef and entrepreneur Dale Talde, who co-owns three restaurants and spends much of his time putting out fires, shares how he spends his super-chill Sundays.
* * *
Roy Choi Eyes Anaheim, Richmond, and East Oakland for Loco'l Expansions
: Chef/restaurateur Roy Choi recently revealed that after Loco'l, his new fast food concept, opens in San Francisco and Los Angeles, the proposed chain will expand to locations in East Oakland, Pacoima, Richmond and Anaheim.
* * *
Rapper Jin Tries To Stretch His '15 Minutes' Of Fame
: Shortly after gaining attention for his single "Learn Chinese," MC Jin faded from the spotlight. Now, at 32, he's ready for a comeback with his new album,
XIC:LIX
.