Sleeping Beauty, The Makeup Artist, The Pole Hogger, The Creeper. You've seen them all.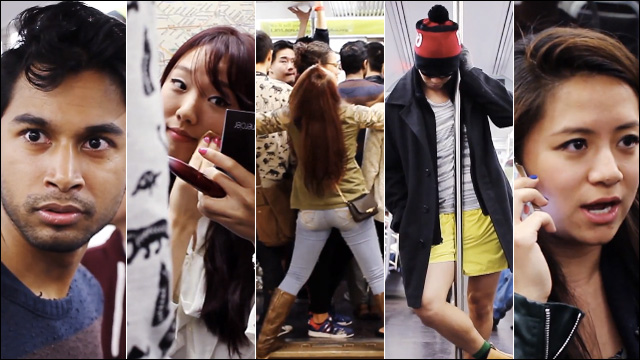 Subway riders, you know what's up. Seasoned straphangers will recognize many of the train folk classified in
25 Types of People on the Subway
, a video by Yuena Li. The funny piece of anthropology (and public service) was no doubt inspired by many hours of observation while riding the 7.
My personal favorite is The Pole Hogger. You know what I'm talking about. Take a look:
According to Yuena, she shot the video on the train in the middle of the night with the help of more than twenty people. Ironically, the shoot was interrupted by a person who really did have a "showtime."
For more videos from Yuena Li, check out her YouTube channel
SimplyYue
.