Hammer-fist training, parking lot assaults and a bedroom attack.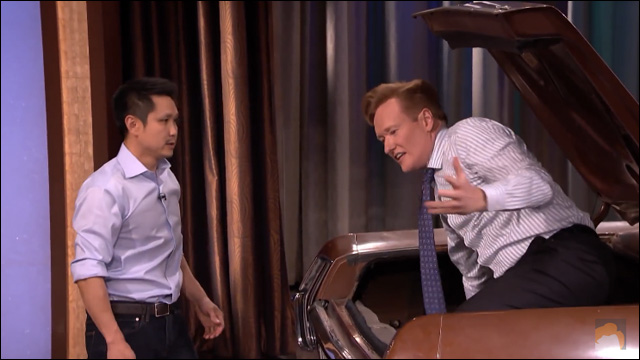 Our favorite Hollywood stuntman Steven Ho was back on
Conan
last week demonstrating some awesome stuntman stuff and doing what he does best: kicking Conan O'Brien's ass -- for our television enjoyment! During this appearance, Steven sets up several combat scenarios to take Conan out of his comfort zone.
Check it out:
Steven Ho Teaches Conan Training Under Pressure
Steven warns Conan of the danger of "adrenaline dumps" to his personal safety.
Steven Ho Prepares Conan For Parking Lot Assaults
Conan learns the importance of being aware of your surroundings. And also always keeping a baguette handy.




Steven Ho Attacks Conan In The Bedroom
Conan just wants to relax with his sexy lady-friend, but evil henchmen just won't let him be.




I don't know what it is, but always get a kick out of seeing Steven punch Conan. More of that.