Watch the trailer for writer/director Jennifer Phang's indie sci-fi drama.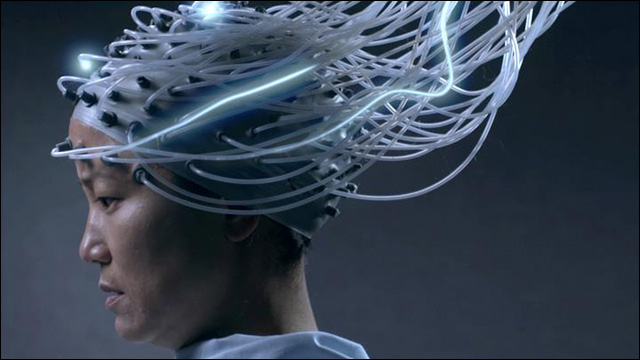 Mark your calendars. The excellent indie sci-fi drama feature
Advantageous
, from writer/director Jennifer Phang, will be available for streaming exclusively on Netflix starting on June 23.
Starring and co-written by Jacqueline Kim, and set in the near future, it's an intelligent, evocative dystopian tale about a mother who must make increasingly desperate sacrifices to ensure a future for her daughter. There are no alien invaders or exploding spaceships.
Advantageous
is an ambitious, feminist, thinking-person's science fiction story, teeming with challenging ideas and brought to life with a unique vision. I really liked it.
The film, which premiered at Sundance and won the festival's Special Jury Prize for Collaborative Vision, also stars James Urbaniak, Freya Adams, Ken Jeong, Jennifer Ehle and Samantha Kim.
Here's the
trailer
:
Here's some more about the film:


"Advantageous" stars Kim as Gwen Koh, a mother who struggles to stay afloat in an economically unstable world. Gwen works as a spokesperson for the Center for Advanced Health and Living, which promotes new technology that allows people to overcome their natural disadvantages and begin a new life. When the company fires Gwen from her job for being too old, she has to decide whether or not to undergo the procedure herself to salvage her career and support her family.

Advantageous
will stream on Netflix beginning June 23. The film will also open theatrically at the Cinema Village in New York City and at the Roxie Theatre in San Francisco, on Friday, June 26. For further information about the film, visit the
Advantageous Facebook page
.
FACEBOOK