Road rage biker acquitted on more serious charges in the assault on Alexian Lien.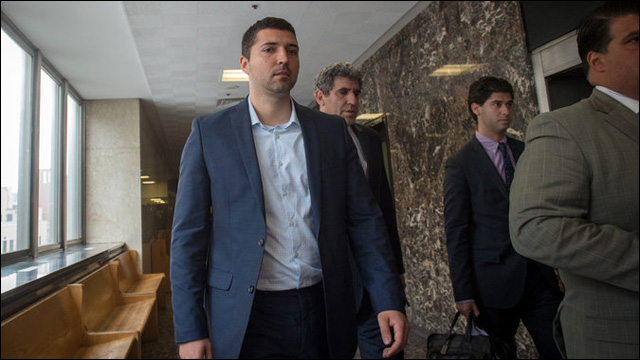 This week in New York, an undercover NYPD detective and another man were found guilty for their role in the 2013 road rage attack on an SUV driver in Manhattan, but were acquitted on more serious assault charges.
2 Motorcyclists Found Guilty in 2013 Attack on Driver but Acquitted of Top Charge
If you're not familiar with the case, here's the abridged version: A motorcyclist, riding with a pack, brake-checks a Range Rover and gets hit. Bikers surround the SUV. The driver, Alexian Lien -- who's with his wife and 2-year-old daughter -- takes off, plowing through several motorcycle riders and sparking a crazy pursuit on the West Side Highway. Driver gets chased down, dragged out of his car and beaten in front of his family.
34-year-old Wojciech Braszczok, an undercover cop who was off-duty at the time of the attack, was found guilty of second degree assault, criminal mischief, coercion and riot over the attack on Lien.
36-year-old Robert Sims was convicted of attempted gang assault, attempted assault in the first degree, assault in the second degree, coercion, criminal possession of a weapon and riot.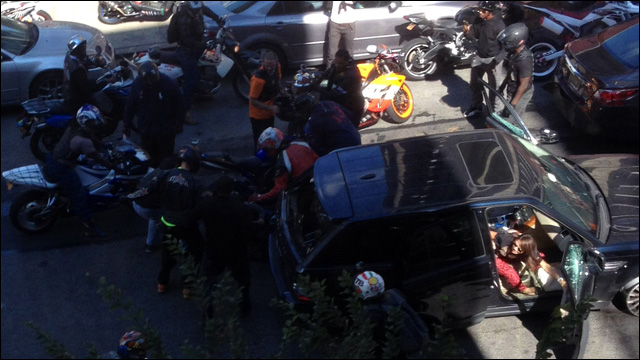 The two men were acquitted on the more serious charges of first-degree assault and gang assault.
The defendants chose to have the judge, Maxwell Wiley, decide their cases rather than a jury. On Tuesday morning, after a three-week trial, Justice Wiley found the detective, Wojciech Braszczok, 34, guilty of second-degree assault, coercion, riot and criminal mischief. But he rejected the most serious charges, gang assault and first-degree assault, saying the prosecution had not proved the detective shared the intent of the other attackers to hurt the victim.

The other defendant who was on trial, Robert Sims, 36, an electrician, was convicted of attempted gang assault, second-degree assault, coercion, riot and criminal possession of a weapon.

Nine other bikers have already been convicted of second-degree assault for their roles in the attack.
According to a NYPD spokesman, Braszczok has been "suspended pending termination." That means his ass getting fired. The two men will remain free on bail pending their sentencing hearings in early August. Braszczok faces a maximum sentence of seven years, and Sims between five and 15 years.
More here:
Undercover "Biker Cop" Guilty Of Assault & Riot Charges In SUV Driver Beatdown
FACEBOOK