With co-host Jenny Yang and special guests Yong Kim and Ted Kim of Seoul Sausage Co.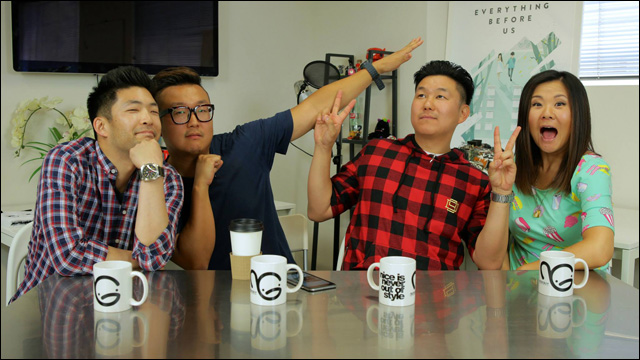 Yo, YouTube watchers! Again, I am pleased to present the latest edition of
Angry Asian American
, our web talk show in ISAtv. In this episode, co-host Jenny Yang and I are joined by brothers Yong Kim and Ted Kim of Seoul Sausage Co., purveyors of tasty gourmet Korean flavors. We talk about a variety of pop culture topics including Jeremy Lin, Emma Stone, K-pop,
X-Men
, Tilda Swinton and more. This was a fun one.
Take a look:
Big thanks to Yong and Ted for taking the time to hang out. If you're in the Los Angeles area, be sure to visit
Seoul Sausage Co.
on the west side, or check out their new location in Little Tokyo when it opens later this summer. They make some pretty damn delicious sausages, fried rice balls and more.
Thank you to the ISAtv crew for helping to put this episode together. And always, thank you for watching. The are always fun to shoot. To catch up on past episodes of Angry Asian America, and to stay up to date on future episodes when they drop, be sure to subscribe to
ISAtv on YouTube
.
ADVERTISEMENT