For series regular role on Zal Batmanglij and Brit Marling's 'The OA'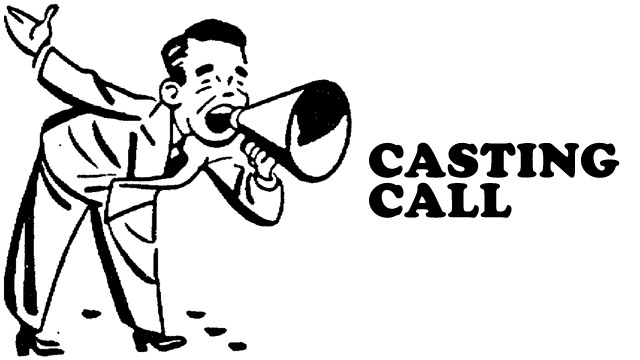 Heads up. Got this casting call passed along to me... The creators of a new Netflix series are looking far and wide for an Asian American transgender teen actor (transitioning from female to male) for a major role.
The character, a 14-15 year-old teenager named Buck, will be a series regular on the Netflix drama series
The OA
, from filmmakers Zal Batmanglij and Brit Marling, and produced by Plan B and Anonymous Content. The premise is being kept under wraps, but Netflix reportedly won a
bidding war
for the top secret series.
Here's the casting call:
NEW NETFLIX SERIES SEEKING ASIAN TRANSGENDER 14-15 YEAR OLD ACTOR (TRANSITIONING FROM FEMALE TO MALE)

**OK TO SUBMIT IF YOU LOOK THIS AGE BUT ARE OLDER.

The character will be a series regular on an upcoming Netflix series from filmmakers Zal Batmanglij and Brit Marling (The East, Sound of my Voice). Produced by Plan B (12 Years a Slave, The Departed) and Anonymous Content. It will shoot in January 2016 for a few months likely in LA.

**NO ACTING EXPERIENCE NECESSARY

**CAN BE FROM / CURRENTLY LIVING ANYWHERE

If you fit this description, please send your name, current picture, age, where you currently live, and contact info to LUNARCASTING@gmail.com

In case you have concerns that this might not be the real deal or some kind of scam (let's face -- there are a lot of shady casting calls out there), series co-creator Zal Batmanglij has confirmed
via Twitter
that it's legit.
Despite the sketchy email address on the casting call -- this search for trans youth to submit auditions is 4 real. https://t.co/jrzCbIsasH

— Zal Batmanglij (@z_al) August 23, 2015
Good luck. I'm pretty curious to see this character how this character turns out.
The OA
will premiere in 2016 on Netflix.
ADVERTISEMENT