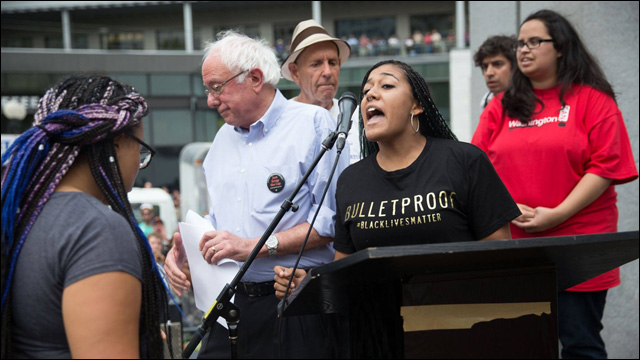 Guest Editorial: Why Saturday's Bernie Sanders Rally Left Me Feeling Heartbroken
: Washington State Senator Pramila Jayapal, who was at the Bernie Sanders rally that got interrupted Saturday in Seattle, offers some thoughts about the event.
* * *
There Ought to Be a Law Against Hate
: "Three years ago... a white supremacist walked into the Oak Creek gurdwara, a Sikh temple, and fatally shot my mother, Paramjit Kaur Saini, and five other worshipers."
* * *
3 Years After the Sikh Temple Massacre, Hate-Violence Prevention Is Key
: "While we may not be able to prevent racists like Wade Michael Page and Dylann Roof from taking violent action, we can certainly create communities where their bigotry is unwelcome, denounced and shunned. In Oak Creek, Wisconsin, the community is sending that message once again, loudly and clearly. It is our responsibility and duty to hear it, and do the same."
* * *
The Voting Rights Act 50 Years Later
: On its fiftieth anniversary, an overview of the Voting Rights Act and why it must be restored in order to protect the rights of Asian Americans and other communities of color.
* * *
50 Years After the Voting Rights Act, We Need Meaningful Reform
: In memory of Mrs. Thanh Bui, and her unwavering determination to vote. Her story reminds us that we need more protections for limited English proficient voters and communities of color in the United States, and the stark reality that for many, our voting rights are under attack.
* * *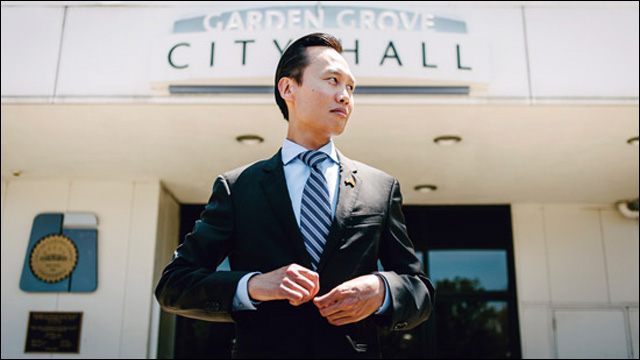 Little Saigon Politics Are Taking a Turn for the Liberal, With a New Generation of Activists
: The Vietnamese American Republican voting bloc in Orange County is legendary, but in recent years, that identity has started to break down.
* * *
Culture Clash in Iowa: The town where bubble tea shops outnumber Starbucks
: The dramatic rise in Chinese students at the University of Iowa has brought culture shock and a series of major challenges.
* * *
The truth about Asian Americans' success (it's not what you think)
: Asian Americans are the highest-income, best-educated and fastest-growing racial group in the country. But not for the reasons you think.
* * *
'Giving circles' plant seeds of philanthropy in Asian American communities
: Did you know that less than 1% of all mainstream foundation funding in the U.S. goes to Asian American organizations? That's why membership in efforts like the Asian Pacific Islander Giving Circle is important.
* * *
American railroad project peers into Chinese past
: The Chinese Railroad Workers in North America project is trying to recover and piece together the history of the 10 to 12,000 Chinese laborers who came to America to build the Central Pacific Railroad.
* * *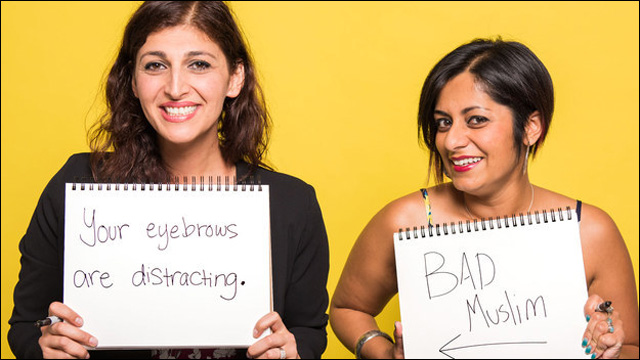 The Ladies Of The #GoodMuslimBadMuslim Podcast Give Hilarious Dating Advice
: BuzzFeed quizzed Zahra Noorbakhsh and Tanzila "Taz" Ahmed, hosts of the #GoodMuslimBadMuslim podcast, on what they would say or do in a variety of nightmarish dating situations.
* * *
The next "Serial" could be way less white: A new wave of multicultural podcasts amplifies a tide of break-out voices
: People of color have been taking to the mic and jumping in on the growing podcast trend, making their voices heard with independently produced content.
* * *
RE: Angry White Girl. Fetishizing Asian Men, Stereotyping Asian Women… that Shit is Racist.
Theanne Liue of Project Ava responds to an inflammatory Tumblr post by a white female fetishizing Asian males.
* * *
A rebellious tomboy tries traditional Chinese dancing
: "I was a 12-year-old American tomboy when my parents forced me into my first Chinese folkloric dance class. They believed a beautiful satin costume and limber body could miraculously dampen my pugnacity and infuse my demeanor with poise."
* * *
This Korean-American Girl was Shamed for her Looks so She Called Out South Korea on Their Unrealistic Beauty Standards
: When Julianna Haahs took to social media and shared about her experience and relationship with the unrealistic and detrimental beauty standards in South Korea, her post went viral.
* * *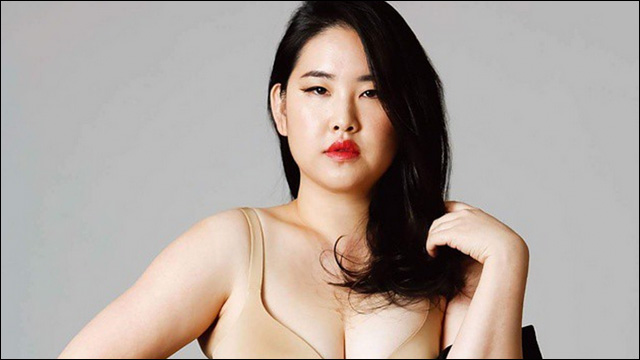 Korea's First Plus-Size Model Responds to the "Korea's Unrealistic Beauty Standard" Article
: Vivian Geeyang Kim, South Korea's first plus-size model, offers her honest perspective about living heavier than the "average" Korean woman in South Korea.
* * *
South Korea's Quirky Notions About Electric Fans
: Every couple of years, it seems like NPR or some other major news outlet does a story about South Korea and their odd belief that if you go to sleep with the fan on, YOU WILL DIE.
* * *
21 Signs You Went To Chinese School
: This BuzzFeed list enumerates the very real childhood struggles of Saturday mornings spent going to Chinese school. Holla on number 11. I feel that.
* * *
Coming This Fall
: "Each fall, the trade papers publish loglines of the upcoming TV pilots. As a seasoned pro, I can see certain tropes getting recycled. Not just familiar characters ("boozy mother-in-law," "hyper-articulate child of dumb-dumbs," "incomprehensible foreigner") but also basic premises. Here are some of the kinds of shows the networks seem to be clamoring for lately." Mindy Kaling with an overview of upcoming TV.
* * *
Let's Be Honest, Mulan Is The Only Disney Princess Who Matters
: BuzzFeed makes the case for how Mulan is pretty much the best Disney princess of. all. time.
* * *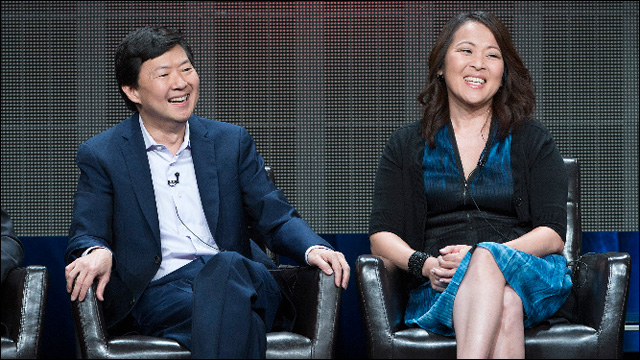 Ken Jeong moves to center stage on ABC comedy 'Dr. Ken'
: The outrageous Ken Jeong, a former real-life physician, stars in the upcoming ABC sitcom
Dr. Ken
, inspired by his own life and career.
* * *
'Insurgent' Actor Daniel Dae Kim on Diversity in Science Fiction
: Daniel Dae Kim talks about his role as Jack Kang in the popular dystopian sci-fi thriller franchise
The Divergent Saga
.
* * *
Priyanka Chopra isn't giving up the Bollywood life just yet
: Why did Bollywood star Priyanka Chopra make the move to American television? "I never saw anybody who looked like me on TV, and this was an opportunity to change that."
* * *
DJ Phatrick, a staple in the west coast music scene
: "Make good music. Make good art. Make honest art. Make art relevant to the times. And tell your story." An interview with the one and only DJ Phatrick.
* * *
A Day in the Life of Alexander Wang
: Designer Alexander Wang, who recently announced his resignation from Balenciaga, on how he kept cool under the pressure of running two premier fashion brands.
* * *
The Real Mr. Miyagi
: Pat Morita's iconic sensei in
The Karate Kid
was based on his mentor, Japanese legend Fumio Demura. A new documentary looks back at Demura's astonishing, influential life.
ADVERTISEMENT