14-year-old Dragon Kim and 15-year-old Justin Lee were killed when a tree limb fell on their tent.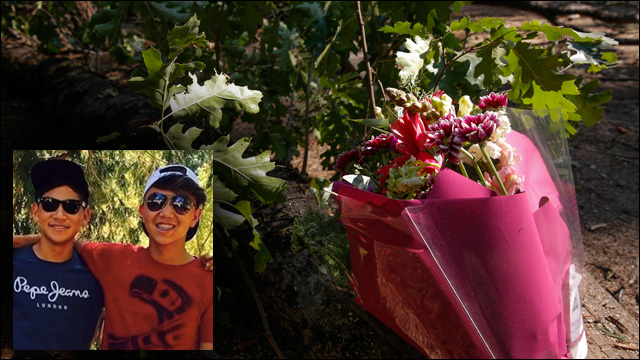 Some terrible, tragic news out California, where two teenage friends were killed when a large tree limb fell on their tent while they were camping in Yosemite Valley last week. The campers were identified as 14-year-old Dragon Kim of Tustin and 15-year-old Justin Lee of Irvine.
2 killed by falling tree limb at Yosemite identified as Orange County teens
The branch fell from an oak tree early Friday morning while the boys were sleeping at the Upper Pines Campground. The boys were friends, and were on a camping vacation with family. According to the National Park Service, by the time park rangers arrived, both campers had died from their injuries.
Kim was a sophomore at Orange County School of the Arts in Santa Ana, where Lee was set to start as an incoming freshman next week. Kim's parents, who were camping with the boys, posted a message about their son's death to his friends and teammates at the Northwood Water Polo Club:
Dear Dragon's Northwood Friends and Teammates,

It is with a broken heart that I have the worst news I can possibly share. We are in deep sorrow and mourning.

5am Friday morning, our son, Dragon, and his dear friend, Justin, were killed by a falling tree while asleep during a recent camping trip.

Dragon's mother, sister, and I are home but our hearts are forever broken. We would like you to know that Dragon really cherished his time with the Northwood Nation. He loved coming to practice, learning and competing with his teammates. He loved all you boys and coaches. Thank you for taking him onto your team and loving him back.

We are planning a memorial service for Dragon and Justin, and I will share that information when we have the details.

Dragon, we love you so much. Thank you for bringing so much love, laughter, and music to our lives. You are our precious son and you will live on with us.

Love,

Daniel and Grace Kim

I can't even imagine their grief.
A vigil for the two teens is planned for Tuesday evening at the Northwood High School pool in Irvine. The Orange County School of the Arts is collecting cards for the Kim and Lee families.
According to Yosemite park officials, the cause of the accident remains under investigation.
More here:
Orange County teens ID'd as campers killed by falling tree branch in Yosemite
More here:
Parents of teen killed in Yosemite speak out; vigil planned for tonight
FACEBOOK