34-year-old Mark Riveral was found dead in a park in Rancho Cucamonga.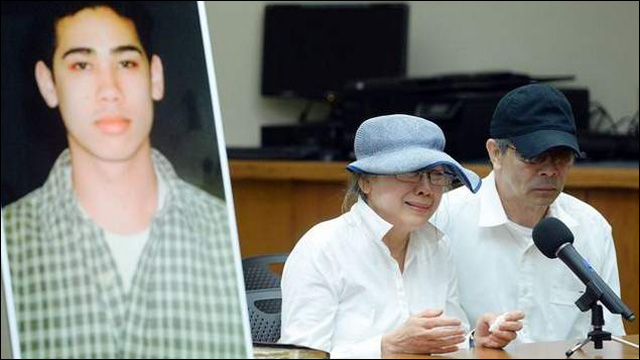 In Southern California, police and loved ones are asking the public's help in finding those involved with the killing of a 34-year-old man who was found dead last week at a park in Rancho Cucamonga.
Family of murdered man found in park makes tearful plea for help
On Wednesday, Mark Riveral left his home to go to the store and never returned. The following morning, his body was found in an open field in nearby Kenyon Park. Authorities are investigating his death as a homicide. Police are not saying how he died, only that Riveral received injuries to his torso.
At this time, investigators don't have a motive or any suspects:
Detectives have no leads in the case. They found Riveral's 2003 white Toyota Camry parked on the street near the park, but the reason he was there or a motive in the slaying hasn't come to light.

"We're certainly looking at several factors, but at this moment in time, we have no leads,' Sgt. John Gaffney said at the news conference.

Riveral's parents said their son led a life of good, and they won't rest until his killer or killers are caught.

"Our son was a very quiet, generous and thoughtful person," Sue Riveral said. "We want the man who took him from here to be caught soon. Our purpose now is to make sure this kind of heinous crime doesn't happen to another family."

Riveral, of Rancho Cucamonga, suffered trauma to his upper body. An autopsy is pending to determine a cause of death.

Anyone with information regarding this investigation is urged to call Detective Patty Ruiz of the San Bernadino County Sheriff's Department at 909-387-3589. Callers wishing to remain anonymous are urged to call the We-tip Hotline at 800-78-CRIME (27463) or leave information on the We-Tip Hotline at
www.wetip.com
.
More here:
Sheriff's detectives plead for help solving Rancho Cucamonga homicide
FACEBOOK