Watch PaleyFest's panel with the stars of 'Dr. Ken.'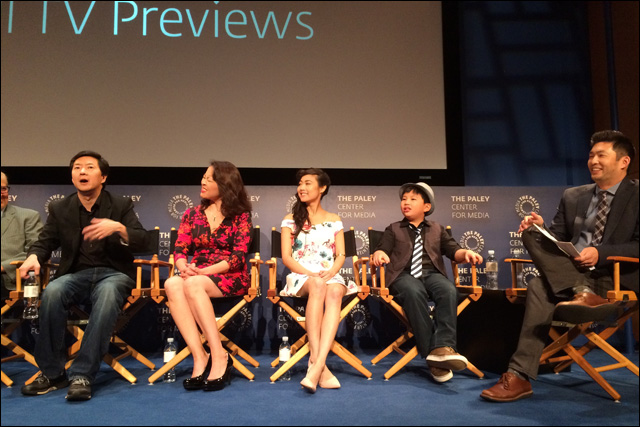 Over the weekend in Los Angeles, the Paley Center for Media hosted a
screening and panel discussion
for the upcoming ABC sitcom
Dr. Ken
as part of the PaleyFest Fall TV Previews. Audience members were treated to a screening of the pilot episode and a discussion with the stars of the show.
I had the honor and privilege of moderating the panel, which included executive producer/star Ken Jeong, Suzy Nakamura, Krista Marie Yu, Albert Tsai, Dave Foley, Tisha Campbell-Martin, Jonathan Slavin, Kate Simses and executive producer/showrunner Mike Sikowitz. They're an awesome cast and it was a ton of fun.
Jeong, who is very much the captain of this ship, talked about how the show has found its creative groove ("We are so on fleek right now"); what kind of Asian jokes they will not be making ("There won't be a goddamn dog joke in the fucking show"); and the awesomeness of kid actor Albert Tsai (He's "a national treasure").
The panel was streamed live on Yahoo, and is archived
here
. Check it out:
Huge thanks to ABC and the Paley Center for inviting me to take part in such a fun afternoon.
Dr. Ken
premieres Friday, October 2 on ABC.
ADVERTISEMENT