With co-host Jenny Yang and special guest Maulik Pancholy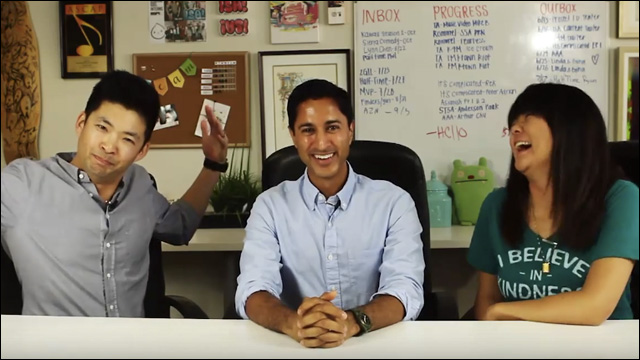 What's up, YouTube watchers? I am pleased to present the latest edition of our web talk show
Angry Asian America
on ISAtv. In this episode, co-host Jenny Yang and I are joined by actor Maulik Pancholy, who dropped some knowledge on behalf of
"Act to Change,"
the White House Initiative on Asian Americans and Pacific Islanders' newly launched public awareness campaign to address bullying. We shake our fists at Jenny's childhood bully and defend the awesomeness of rice, among other things.
Huge thank you to Maulik for taking the time out to hang with us. I was really pleased we could get him on the show for this important discussion, and partner with the White House to point folks to the Act to Change campaign. To learn more, and to take the pledge, to #ActToChange, go
here
.
Thank you to Dan Matthews and the fine folks at ISAtv for helping to put this episode together. And as always, thank you for watching. To catch up on past episodes of Angry Asian America, and to stay up to date on future episodes when they drop, be sure to subscribe to
ISAtv on YouTube
.
ADVERTISEMENT