3-year-old Hyunsu O'Callaghan was "beaten to death from head to toe."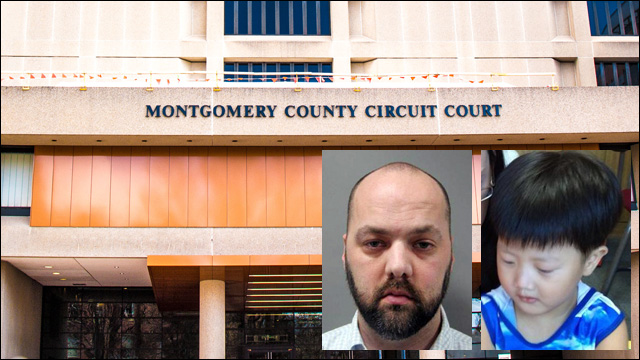 Here's a guy who can rot in prison. A former division chief for the National Security Agency is expected to plead guilty this month to beating his adopted three-year-old son to death, according to court documents.
Onetime NSA division chief to plead guilty in young son's death, court files show
38-year-old Brian O'Callaghan, onetime chief of the NSA's Korea division, was
arrested and charged
last year in connection with the beating death of his son Hyunsu O'Callaghan, who had special needs, just months after Callaghan and his wife adopted him from South Korea.
Hyunsu was severely beaten while in the care of O'Callaghan in January 2014. The family
claimed it was a tragic accident
. Investigators say O'Callaghan repeatedly struck the child, hitting him so hard that the boy died two days later. According to the State's Attorney, "Basically this child was beaten to death from head to toe."
According to Fenton, the prosecutor, some time on the night of Jan. 31 or into the next day, O'Callaghan beat Madoc.

From there, O'Callaghan didn't render aid, Fenton said. Instead, he moved his injured son from a bed to a blanket and cleaned bodily fluids from inside the home - finally taking Madoc to a hospital in Germantown. The child was in full arrest, Fenton said.

The boy died Feb. 3, police said. An autopsy confirmed injuries consistent with being beaten, Fenton said. Among them: a fracture at the base of skull, bruises to the forehead, swelling of the brain and wounds to other parts of the body. There was also "blunt impact to the back from a linear and triangular shaped object," Fenton said in court.

Under the terms of a plea deal with prosecutors, O'Callaghan is expected to plead guilty to child abuse resulting in death, which is punishable by up to 40 years in prison. Prosecutors have agreed to drop a charge of first-degree murder. The plea hearing is set for November 23.
More here:
Damascus man charged in death his 3-year-old adopted son
FACEBOOK