Guest Post by An Rong Xu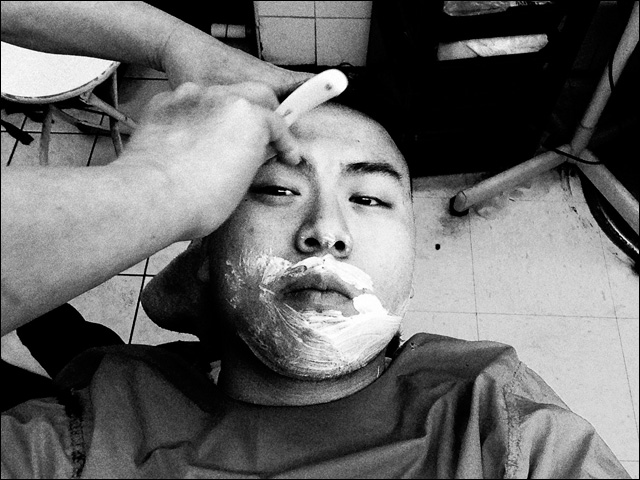 I'm on vacation! This week, I'm taking a much-needed break to recharge the batteries and get a change of scenery. To keep things going around here, I've enlisted the help of several friends of the blog to submit guest posts on various topics of their choosing. Here's one from photographer and filmmaker An Rong Xu.
Hi all, this is An Rong Xu, I'm a photographer, and film maker based in New York City.
I'm a big believer in sharing, so I'm going to share with you, a few of my favorite Asian American Photographers, as well as why I love them.
Full disclosure: a few of them are good friends of mine. Also, these are my own views and opinions, so if you have any questions, comments, or want to tell me about the next great talent, holla at your boy.
Jessica Chou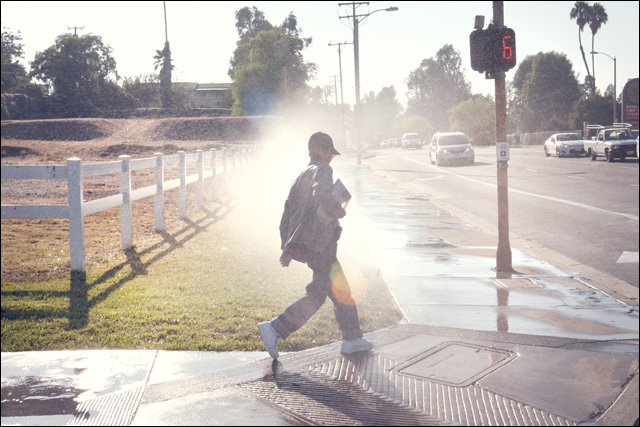 When I first saw Jessica Chou's work,
Suburban Chinatown
, it dawned on me what she was creating, a body of work on post urban Chinatown. This is the American dream our parents had come to America for, Cul De Sacs, strip malls, white picket fences, and their unfulfilled dreams. When looking at Jessica's work, I'm overwhelmed with a sense of oddity that brings conflictions for this New York City kid, who's only seen Chinese in America being in cramped apartments and small streets, constantly on the hustle. That is not to say that there aren't similar struggles in the this suburban Chinatown, but this is the next incarnation of the Chinese experience in America. In Jessica's work, she has built the next chapter of the story, Chapter II, Chinese America, now what?
Check our more of Jessica's work
here
and follow her on
Instagram
.
Pete Pin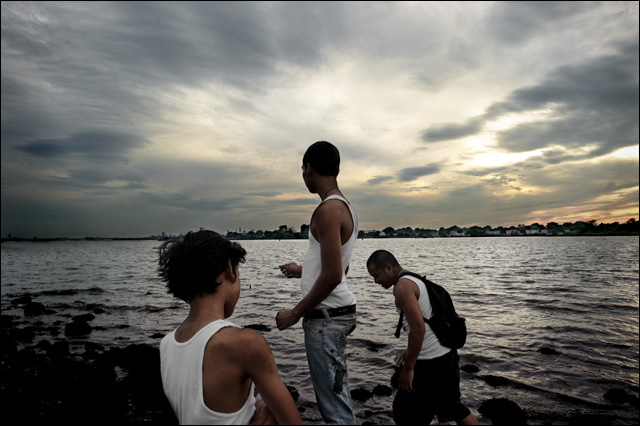 When looking at Pete Pin's work, I'm overcome with heartache and hope, emotions that take me to a new level of understanding and viewing of the human experience. Pete's work,
Cambodian Diaspora
, builds a tale of the Cambodian people who have fled their homes as refugees and have built their lives here in America. In this work, we see the constant struggle for two clashing cultures, that learn to coexist with each other and adapt to survive. What I really love about Pete's work is the humanity within it, we see all fluxes of life, the good, the bad, and the reality.
Check out more of Pete's work
here
and follow him on
Instagram
.
Bon Duke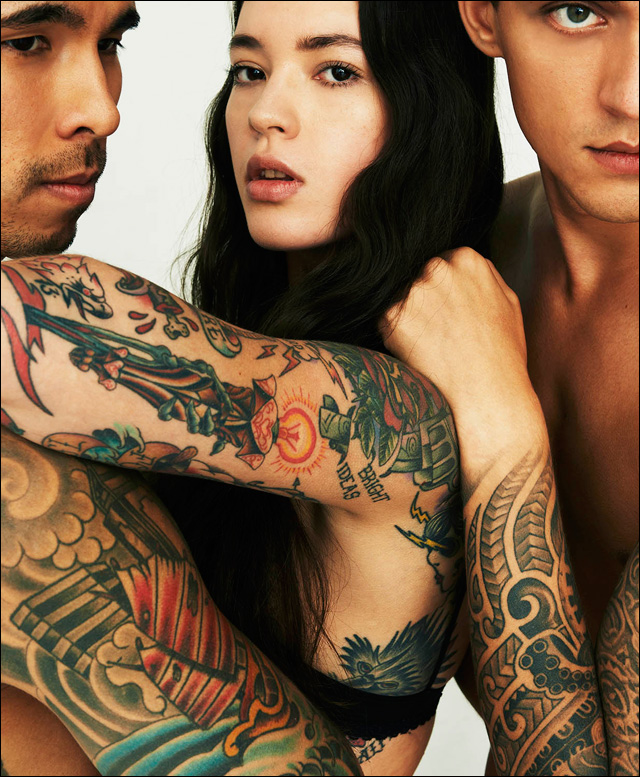 One of the biggest influences on me as photographer, visual thinker, and as a person, is Bon Duke. Bon's work encapsulates massive amounts of energy into one frame, so much so that it spilt over and he transitioned his vision into directing films. In viewing his work, it captures this energy of youth, desire, and simple yet understated cool. Bon's vision is his ability to create imagery that makes us want more while knowing there is more to work towards.
Check out more of Bon's work
here
and follow him on
Instagram
.
Janice Chung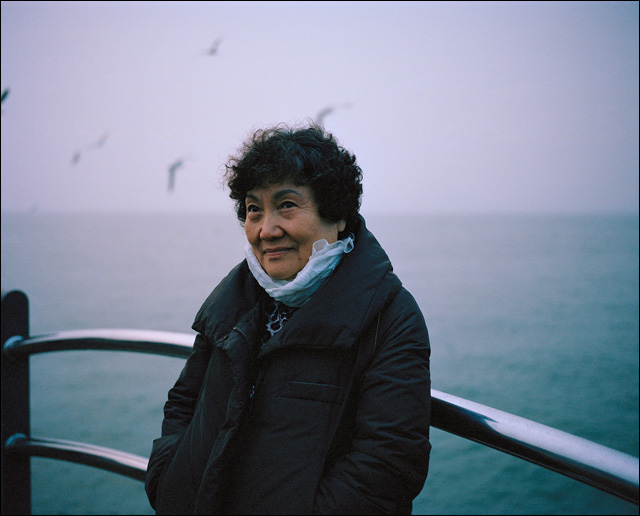 Janice Chung is a soft spoken, often shy photographer from Queens, New York. What she doesn't say in words comes out in her pictures.
Janice's work does for me what a sad love song does, builds a narrative that leads me to feeling her pain, while allowing me to create my own understandings of her vision. Janice's project,
Where Are You?
, is a journey of longing and unanswered questions, that leaves us feeling probably how our parents feel when they call, and we don't answer.
Check out more of Janice's Work
here
and follow her on
Instagram
.
Thomas Holton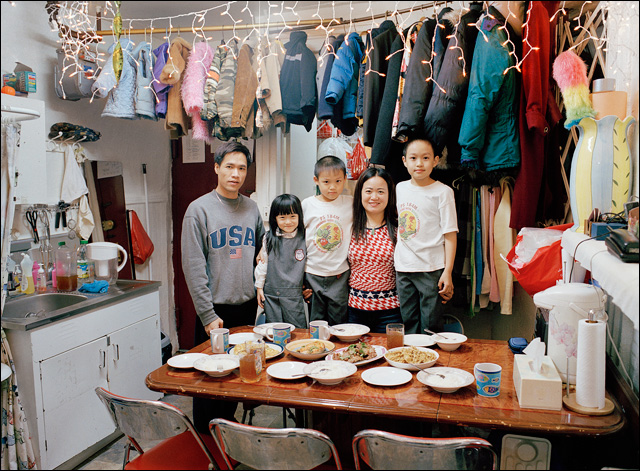 Thomas Holton's
Lams of Ludlow Street
is a 12-year-long project, as he photographs a family as they grow and move through life. What is amazing about this work is the connection to the subjects he creates, and allows us as third party viewers to truly experience and immerse ourselves into this family. Going through the photographs as a viewer, I begin to re experience everything my family has gone through and still are going through as immigrants in this country. Thomas' work is able to convey the power of the photograph, the ability to create a reflection of ourselves, while conveying the story of a family, we may never meet, but have just lived with through photographs.
Check out more of Thomas' work
here
.
Would love to hear about photographers works you all love, or if you want to just have a conversation, give me a shout! Check me out at
AnRongXu.com
and follow me on
Instagram
.
Love, An Rong.
All photographs were used with permission by respective owners.
An Rong Xu is a photographer and filmmaker based in NYC.  His father never taught him how to shave so he pays Mr. Moy in Chinatown to do it for him.  See An Rong's work at, AnRongXu.com.
FACEBOOK