British actor will play the Sorcerer Supreme's trusted manservant.
British actor Benedict Wong will appear alongside Benedict Cumberbatch in Marvel's
Doctor Strange
as Wong, the Sorcerer Supreme's faithful and trusty sidekick. Because every good superhero needs a manservant.
'The Martian' Actor Nabs Key 'Doctor Strange' Role (Exclusive)
First introduced in 1963's
Strange Tales
#110, Wong is Stephen Strange's right-hand man, serving as housekeeper, chef, medic, personal assistant and confidant in matters of the mystic. Among his functions is to look after Strange's body when the hero is astral projecting himself into other dimensional planes. While he doesn't possess any magical or superhuman powers, he is a master martial artist (of course).
So yeah, an Asian sidekick to the white hero. (Sigh.)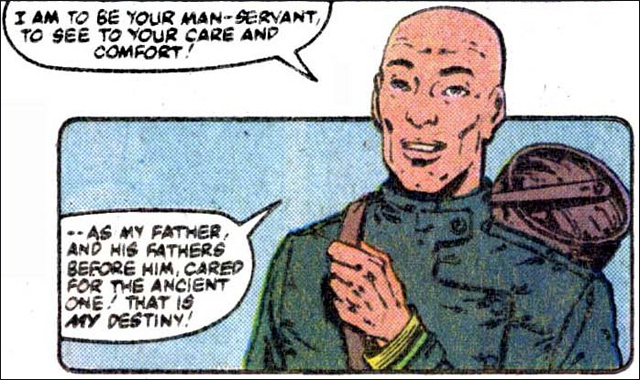 Wong.
We've already noted some eye-rolling whitewashed casting in
Dr. Strange
, with
Tilda Swinton playing The Ancient One
, a character traditionally depicted as an old Asian man in the comic books. Whaaaat.
According to Marvel Studio president Kevin Feige, the casting of Swinton was an attempt to sidestep some of the more stereotypical elements of the character. I don't know about that, but I do hope they take the same care to put a contemporary spin on Wong, because "Asian manservant" isn't particularly progressive either.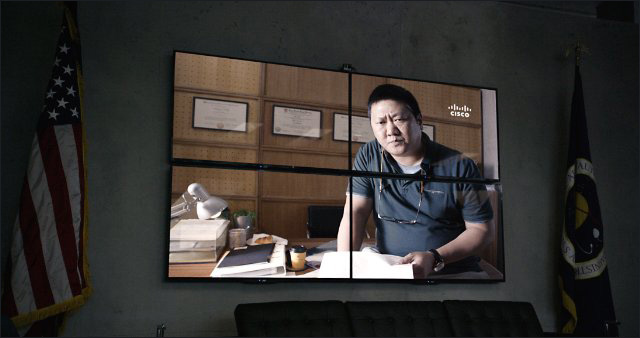 Benedict Wong in 'The Martian.'
Also, Benedict Wong is a great actor. He gave a scene-stealing turn as Jet Propulsion Laboratory director Bruce Ng in
The Martian
. And he's pretty much the best thing about Netflix's
Marco Polo
as Kublai Khan. Details are scarce, but here's hoping his talents aren't wasted in
Doctor Strange
.
Oh, and two dudes named "Benedict" in the same movie? That's gonna be a confusing day on set. But maybe not as confusing as having more than one Asian guy around.
The Hollywood Reporter
seems to be having a really hard time telling Asian guys apart
lately
.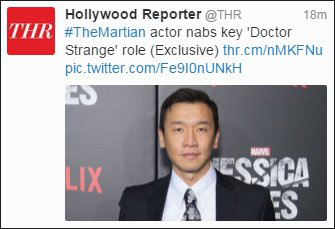 That's not Benedict Wong. That's Chin Han.
Doctor Strange
is scheduled to open in theaters on November 4, 2016.
More here:
Doctor Strange casts The Martian actor as Marvel sidekick
ADVERTISEMENT