Holly Davis is charged with murder in the fatal shooting of 19-year-old ASU student Yue Jiang.
In Arizona, police have arrested a woman who shot and killed an Arizona State University student from China in a deadly road rage incident. Evidence suggests that she planned to commit a violent act.
Police arrest woman in deadly Arizona road rage shooting
According to Tempe police, 32-year-old Holly Davis crashed into another vehicle at a busy intersection, then got out and fired into the other vehicle's driver side window several times, hitting 19-year-old Yue Jiang.
Jiang lost consciousness, veered out of control and crashed into an oncoming car carrying a family of five, who were not seriously hurt. Jiang was taken to the hospital where she died.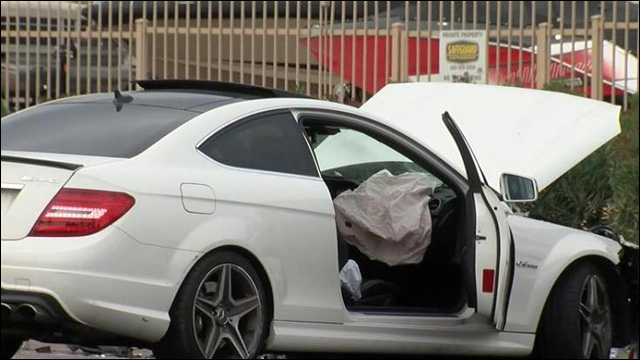 The incident happened at Broadway Road and McClintock Drive at around 3:30 p.m. on Saturday.

Jiang was driving west on Broadway Road, waiting at a red light to turn left onto McClintock, police said, when Davis rear-ended her. That crash was minor with no injures, said Officer Naomi Galbraith, a Tempe Police spokesperson.

Jiang's passenger got out of the car to inspect the damage, Galbraith said. He saw Davis holding a gun and got back into the vehicle, Galbraith said.

Davis then left her vehicle, walked up to the door of Jiang's car and fired, Galbraith said.

It is not clear if Jiang tried to drive away upon seeing Davis, Galbraith said. But after being shot, Jiang passed out. Her car veered out of control into the intersection and struck an oncoming car.

Davis fled the scene, but not before a witness got her license plate number, which police used to track her to her apartment. According to court documents, police found a note that was "consistent with defendant planning to engage in violence." Police also said that Davis suffers from depression and had previously "expressed a desire to be shot by law enforcement."
Tempe police arrested Davis on suspicion of first-degree premeditated murder, aggravated assault with a deadly weapon, disorderly contact with a deadly weapon and prohibited possession.
Jiang was a sophomore undergraduate studying finance at ASU's WP Carey School of Business.
More here:
ASU student dies in Tempe road-rage shooting