15-year-old snowboard phenom will compete in Lillehammer.
The United States Olympic Committee announced that teen snowboarder Chloe Kim has been selected as Team USA's flag bearer for the Opening Ceremony of the 2016 Winter Youth Olympic Games, which started Friday and runs through February 21 in Lillehammer, Norway.
Chloe Kim Selected As Team USA Flag Bearer For Lillehammer 2016 Winter Youth Olympic Games
The 15-year-old from La Palma, California is the first snowboarder to serve as flag bearer for Team USA at either the Olympic Winter Games or Youth Olympic Games. In 2014, she qualified for the Sochi Olympics, but at 13 years old she was too young to compete. Now she's one of the top halfpipe snowboarders in the world.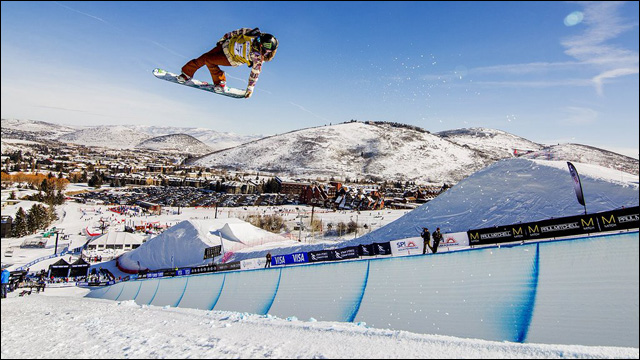 Chloe heads to Lillehammer coming off historic back-to-back wins at the X Games and U.S. Grand Prix.
Taking gold in the women's snowboard superpipe last month at the 2016 Winter X Games in Aspen, she became the first winter athlete to win two X Games gold medals before turning 16.
And last week at the U.S. Snowboarding Grand Prix in Utah, Chloe became the first woman ever to land back-to-back 1080-degree rotations -- and score a perfect 100. Her score was the first perfect 100 mark ever awarded to a woman in a top-level competition -- and second ever only to Shaun White.
Chloe's trip to Lillehamer for the Winter Youth Olympic Games marks her first international multi-sport event. She'll compete in the women's halfpipe competition on Sunday.
We're already thinking about 2018. I cannot wait to see this girl tear it up in PyeongChang.
More here:
Snowboarder Chloe Kim to compete at Youth Olympic Games