Genre-bending martial arts drama will return to AMC in 2017.
Looks like we're heading back to the Badlands. It's official. AMC's kickass martial arts drama
Into the Badlands
, starring Daniel Wu, has been picked up for a 10-episode second season set to premiere in 2017.
AMC is Going Back Into the Badlands in 2017
According to AMC,
Into the Badlands
delivered the third highest-rated first season in U.S. cable TV history, averaging 5.6 million viewers per episode, including a 3.4 rating in the 18-49 demo, with live + 7-day ratings.
Season two of
Into the Badlands
will premiere on AMC in 2017. Simultaneous to its U.s. launch, AMC Global will premiere the second season within minutes of the U.S. broadcast.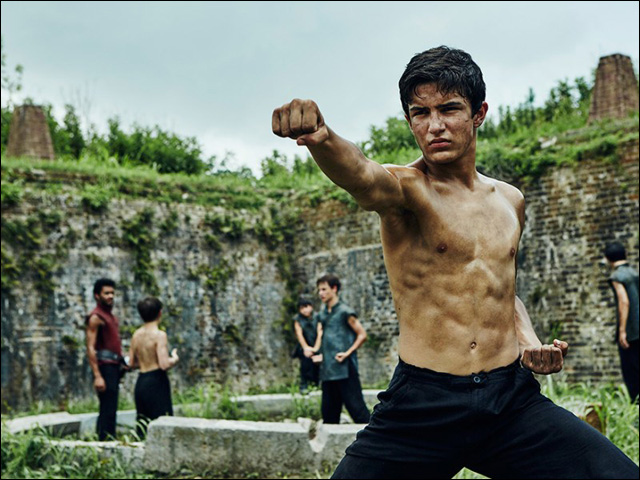 Very loosely based on the classic Chinese tale "Journey to the West,"
Into the Badlands
is a genre-bending action drama that tells the story of a deadly warrior, Sonny, and a young boy, M.K., who embark on a journey across a dangerous feudal land together to find enlightenment. Along the way, there's a lot of asskicking.
The show devoted a significant part of its first season crafting and carving out a really unique post-apocalyptic world, but at times it felt like it was only scratching the surface. I'm looking forward to seeing
Into the Badlands
explore its further depths. Also, of course, lots of excuses for badass fight scenes.
Into the Badlands
also stars Emily Beecham as The Widow, Aramis Knight as M.K., Marton Csokas as Quinn, Orla Brady as Lydia, Sarah Bolger as Jade, Ally Ioannides as Tilda and Madeleine Mantock as Veil.
The project was created by writers/showrunners Al Gough and Miles Millar, who also serve as executive producers along with David Dobkin, Stacer Sher, Michael Shamberg, Stephen Fung and Daniel Wu.
More here:
'Into the Badlands' Renewed By AMC For Second Season
FACEBOOK