DreamWorks Animation's 'Voltron: Legendary Defender' premieres June 10 on Netflix.
Over the weekend at WonderCon, DreamWorks Animation unveiled new artwork and footage for its highly anticipated upcoming original series
Voltron: Legendary Defender
, premiering June 10 on Netflix. They also introduced the voice cast, which includes none other than
The Walking Dead
star Steven Yeun.
Inspired by the classic, fan-favorite 1980s cartoon series, executive producer Joaquim Dos Santos and co-executive producer Lauren Montgomery -- the team behind
The Legend of Korra
and
Avatar: The Last Airbender
-- reimagine the Voltron legend in an all-new comedic, action-packed animated saga.
Here's some dope
teaser footage
:
The series follows five teenage friends who embark upon an epic journey when they are transported from Earth into the middle of a sprawling intergalactic war, and become pilots for five robotic lions in the battle to protect the universe from evil. Only through the power of teamwork can they unite to form the might warrior Voltron!
The voice cast includes Kimberly Brooks as Princess Allura; Rhys Darby as Coran; Josh Keaton as Shiro, Black Lion; Tyler Labine as Hunk, Yellow Lion; Jeremy Shada as Lance, Blue Lion; Bex Taylor-Klaus as Pidge, Green Lion; and Steven Yeun (surprise!) as Keith, Red Lion.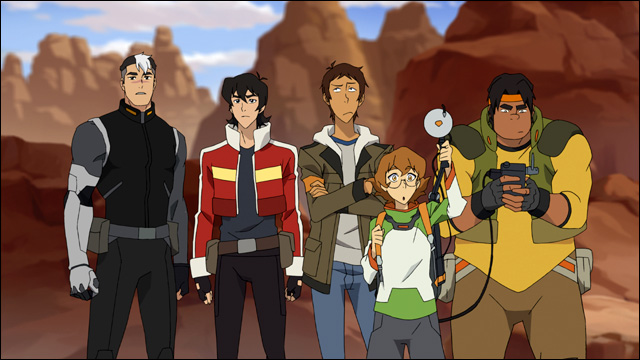 Voltron
was/is my jam. As a massive fan of the original series, I'm psyched as hell for this. The producers promise that
Voltron: Legendary Defender
will include plenty of elements to please old-school fans while offering a fresh take for the next generation of
Voltron
viewers.
"As children of the 80s who grew up with Voltron what was there not to love? It unapologetically married sci-fi and fantasy in one incredibly over the top, bombastic package," Dos Santos shared.
"Fans of the new series can look for us to keep all those elements but also expect a much more fleshed out universe with a rich backstory and characters who will evolve over the course of the series."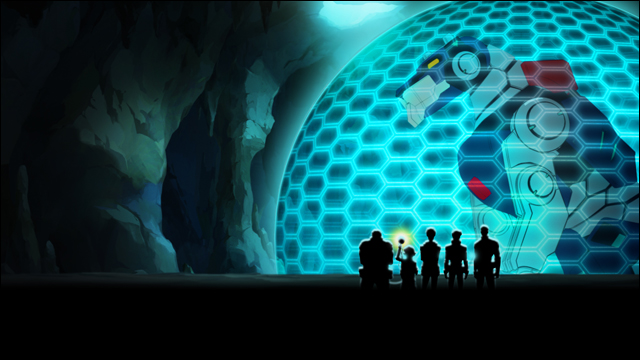 Thirteen episodes of
Voltron: Legendary Defender
debut on June 10, exclusively on Netflix.
FACEBOOK