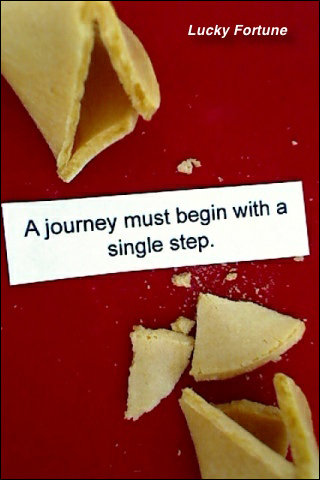 Saw this over on Jennifer 8. Lee's
Fortune Coookie Chronicles
blog:
Now You Can Get Fortune Cookies on Your iPhone with a Ching Chong voice
. She's talking about a new iPhone app some idiot thought up, where you can shake your phone and the fortune cookie rolls around and breaks the sound of (you guess it) a gong.
But it gets worse! Then you hear the voice of some fool faking a wonton accent, who reads your fortune. As Jennifer points out, "It definitely doesn't sound like a native Chinese speaker, just what someone who thinks a native Chinese speaker would sound like in English."
Yeah, we like to call that
ching chong
around here. All of this, of course, would not be complete without that idiotic ching chong tune we all know and loathe. Thanks, LuckyFortune.
That's racist!
More here, including video of the app in action:
iPhone Gets First Racially Offensive App
.