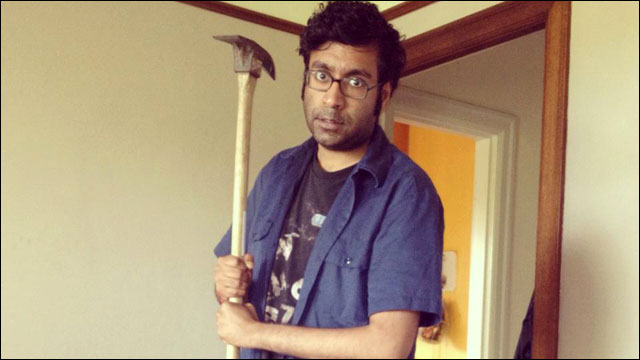 Oh, this? That's comedian
Hari Kondabolu
and his anti-racist pickaxe. Sadly, Hari was criminally excluded from BuzzFeed's list of
The 50 Hottest Men In Comedy
. (Kumail Nanjiani and Aziz Ansari made the list.)
An Adoptee Returns to South Korea, and Changes Follow
: Jane Jeong Trenka was born in South Korea in 1972 and was adopted by a family in the U.S. She returned to Korea to answer questions about her identity, and has stayed to advocate for change in adoption policies.
I Met My Sister for the First Time When I Was 27
: Writer Nicole Soojung Callahan, an adoptee, shares about her emotional reunion with her birth family, and her search to know the truth about her adoption.
5 Things Not To Do When Accused Of Racism: A Note To Paula Deen And The Rest of White America
: Crying, the "My best friend is _________" excuse, blaming your upbringing... A helpful guide on what not to do when you're called out on your racism.