New graphic novel series teaches young readers the magic of computer coding.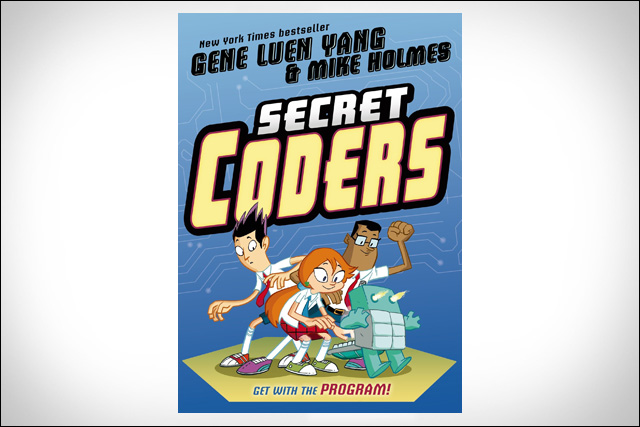 Secret Coders
, the latest book from award-winning graphic novelist Gene Luen Yang with artist Mike Holmes, imagines an adventure story for middle schoolers that's kind of like
Harry Potter
, only instead of magic wands, the young students use computers and learn the magic of computer coding.
The series is set at Stately Academy, where the walls and buildings are crawling with mysteries. The founder of the school programmed clues and puzzles into its very stones to challenge his enterprising students. A seventh grader named Hopper and her friend Eni are determined to get to the bottom of it. Using their wits and their growing prowess with coding, they set out to solve the mystery of Stately Academy no matter what it takes.
Here's a preview of
Secret Coders
: