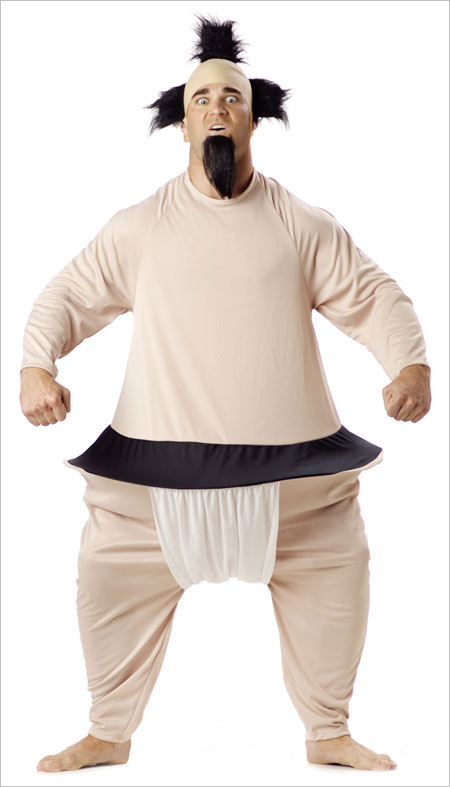 Offensive (or Awesome) Halloween Costumes
:
KoreAm
has compiled a funny post one some of the worst Halloween costume ideas out there. The photo above should give you the right idea.
Cease and Desist!
: Ah, alas. My man Jerry Ma, who runs the superb t-shirt company
Epic Proportions
, talks about getting the dreaded cease and desist letter from Bruce Lee Enterprises demanding that he stop selling his Bruce Lee-inspired designs. So if you've got one... consider it a collector's item!