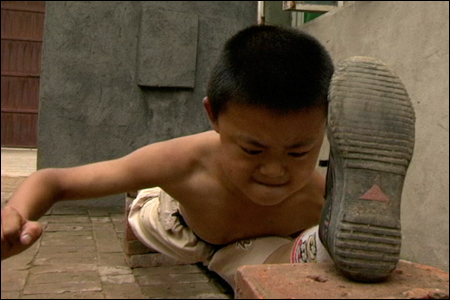 Out on DVD this week... Alexander Sebastien Lee's award-winning documentary
The Real Shaolin
. This is not your typical martial arts documentary focusing on performance or history, but follows the personal journeys of four individuals pursuing their dreams.
Inspired by martial arts movies, two Chinese and two Westerners journey to the legendary Shaolin Temple in China to endure a year of rigorous martial arts training in the hopes of becoming kung fu warriors. But this ain't the movies, and they find that reality may be a harsh wake-up call.
What, you think you can just walk up to the door of the Shaolin Temple and become Gordon Liu? It's gonna hurt, son. To learn more about the film, and to watch the trailer, go to
The Real Shaolin
website
here
. And purchase a copy of the DVD
here
.