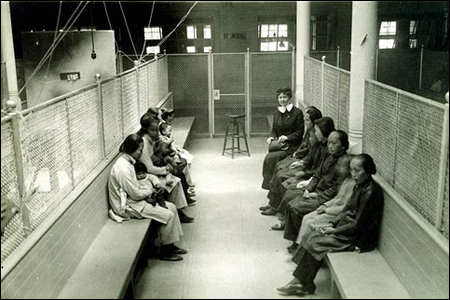 Jeff Yang's latest "Asian Pop" column for SF Gate is a great article commemorating the 100th anniversary of Angel Island:
Born in the U.S.A.
.
Jeff examines the historic San Francisco immigration station's significance in Asian American history -- mainly as a painful reminder of our nation's racism, xenophobia and discrimination. It's a fascinating piece of history that -- in a lot of unfortunate ways -- still seems to resonate today.
For those of you in San Francisco, you can visit the historic Immigration Station at Angel Island State Park for guided and self-guided tours. Also, the Angel Island Immigration Station Foundation will be throwing its Centennial Gala on October 23. For more information, go
here
.