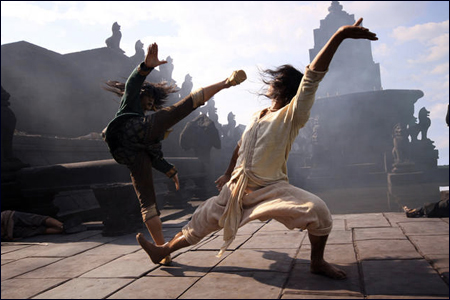 Awwww yeah. Here's the newly released
teaser trailer
for the upcoming Thai martial arts epic
Ong Bak 3
, in which Tony Jaa returns to kick everybody's ass, and then does so. The end. This trailer just offers a small taste of the action but I think you get the idea. Take a look:
This movie apparently picks up at the cliffhanger ending where the last movie left off. Not that it really matters -- who watches
Ong Bak
for the brilliant storytelling and stellar acting? When I walk into this movie, I want to see some bone-crunching, skull-thumping action, straight outta Thailand.
Ong Bak 3
premieres On Demand, iTunes, Xbox Live, Playstation, Amazon and Vudu on December 3, and in theaters on January 14.