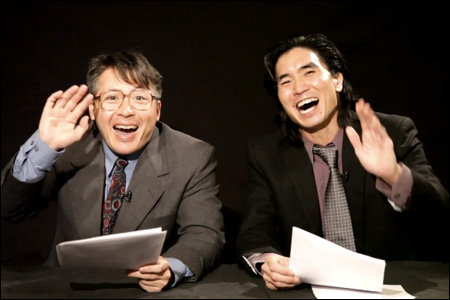 The crazy players of Asian American sketch comedy troupe
18 Mighty Mountain Warriors
take issue with Rush Limbaugh's lazy
"Ching Chong"
mockery, and gives the radio assclown a lesson in
Proper Chinese Mockery
... with a little help from Kai-Lan of Nickelodeon's
Ni-Hao, Kai-Lan!
Let the re-education begin:
Written and Directed by Michael Chih Ming Hornbuckle, this edition also includes Hu Jintao's revenge and the return of the Tiger Mom. Featuring Michael Chih Ming Hornbuckle, Greg Watanabe, Peter J. Wong and Jully Lee. For more from 18 Mighty Mountain Warriors, check out their official website
here
and their YouTube channel
here
.