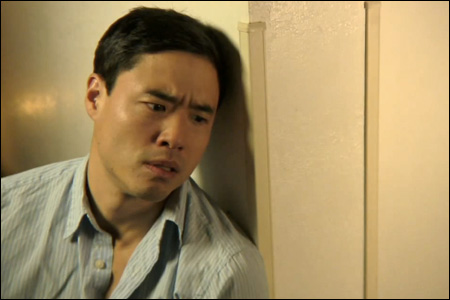 Speaking of
Asian Americans in sitcoms
, here's one that I actually
want
to see rocking it on national television... Recently heard the news that our friend, the very funny and talented actor/comedian
Randall Park
has signed a talent deal with NBC:
Two Comedians Land Talent Holding Deals
.
NBC has signed a talent deal with actor-comedian Randall Park, in part based on Park's comedy short Blueberry (video below). In film, Park, repped by TalentWorks and Levity, had a role in Dinner for Schmucks and will be seen in Larry Crowne. On TV, he co-starred in Fox's comedy pilot Tax Man last season.
Not a lot of details on what this actually means, but great news for Randall, who's an immensely talented guy. It's about time someone put him on a damn show.
For more information on Randall and his work (check out his many, many hilarious short films), go to his website
here
. Also check out the awesome
2 Live Crew
-themed
guest post
Randall wrote for us last year.