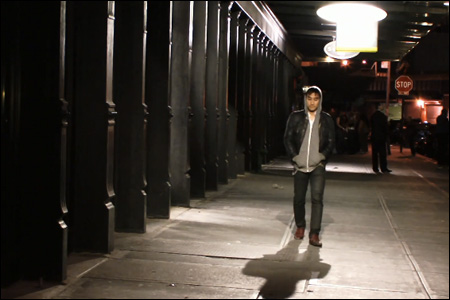 I recently came across the trailer for
Dressed
, an independent feature documentary on clothing designer Nary Manivong, who sounds like he's got one of those amazing stories of defying everything life throws at you... all the way to Fashion Week. Take a look:
Here's the film's description:
The Documentary, "DRESSED" is a compelling story of a young clothing designer, Nary Manivong, who defied the odds of a broken childhood and homelessness to reach his ultimate dream, a show of his collection at New York Fashion Week.
A truly inspiring story that unfolds against the backdrop of the fashion industry in New York.

Woven within his story are accounts and commentary from leading fashion industry experts, students and designers who relate their own perspectives about what it takes to make it in the highly competitive world of fashion.
If this guy, with all that he's been through, can follow his dreams to the fashion world's biggest stage... what the hell is stopping you? I'm the last guy who has any interest in fashion, but Manivong's story sounds pretty damn inspiring.
It looks like the film has already screened theatrically in New York, but I just thought I'd put it on your radar for future reference. For more information about the film, go to the
Dressed
website
here
and the Facebook page
here
. (Thanks, Mike.)