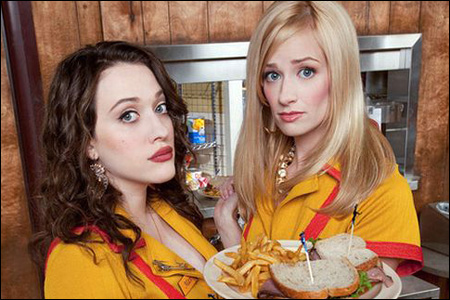 So it's that time of year when the television networks unveil and preview the new shows that have made it on to their fall schedules. As always, I'm on the lookout for what shows have cast Asian American actors...
There are a few new faces on the tube this fall, in addition to returning shows, and I'll try to highlight them between now and their premieres, but for now I draw your attention to one show in particular: the CBS sitcom
2 Broke Girls
, from executive producers Whitney Cummings and Michael Patrick King.
You might recall I posted a
casting call
for the pilot episode a couple of months back, for an Asian character named "Bryce Lee," explicitly described as "33, Korean Born, Lovable, Thin Man; Thick Accent." If that raises red flags, let me assure you, based on the script pages, the character was pretty much everything you're probably thinking -- tired, stereotypical and unfunny.
So... is this really happening?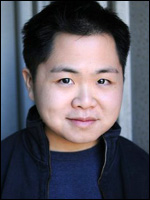 Well,
2 Broke Girls
is indeed on CBS' fall lineup, starring Kat Dennings and Beth Behrs as the titular broke girls. The Asian character in question, now named "Han Lee," will be played by
Matthew Moy
, who's had a fair number of recent movie and TV credits. I recognize him from his recurring role as "Trang" on the last season of
Scrubs
.
I've talked to several people who know a little something about what's going on behind the scenes, and I'm told that the character has actually been re-written and re-tooled, largely based on the negative reaction to the original script. That's positive news, right? Right? I don't know.
I don't know exactly what that means for the character, because as originally conceived, he needed one hell of an overhaul. I mean, that was seriously venturing deep into Long Duk Dong territory. It wasn't pretty. But if someone's at least trying to fix this mess, I'm willing to wait until fall to find out if the character still totally sucks. I guess we'll have to see.
On a related note, Whitney Cummings' other show
Whitney
has been picked up by NBC as part of its Thursday night comedy lineup. It's especially noteworthy because it's produced by my good friend Quan Phung, and includes Maulik Pancholy (of
30 Rock
) in the cast. Crossing my fingers for this one too...